Tas de Pois

seen from the sea
Tas de Pois vus de la mer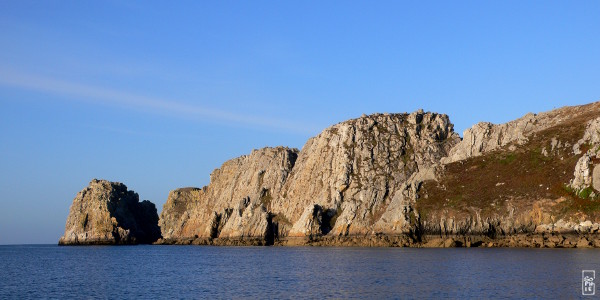 After a night moored in the Pen Hir cove, behind the Tas de Pois, we enjoy the colours of sunrise on the head's rocks. On the left is the Tas de Pois closest to the head, called the Tas de Pois de terre.
Then we sail southeast to check how the Château de Dinan looks from the sea, it's silhouetted against the rising sun light and the arch is clearly visible.
Après une nuit au mouillage dans l'anse de Pen Hir, derrière les Tas de Pois, nous apprécions les couleurs du lever de soleil sur les rochers de la pointe. À gauche on voit le Tas de Pois le plus proche de la pointe, appelé le Tas de Pois de Terre.
Puis nous naviguons vers le sud-ouest pour voir ce que le Château de Dinan donne vu de la mer, sa silhouette se découpe à la lumière du soleil levant et l'arche est clairement visible.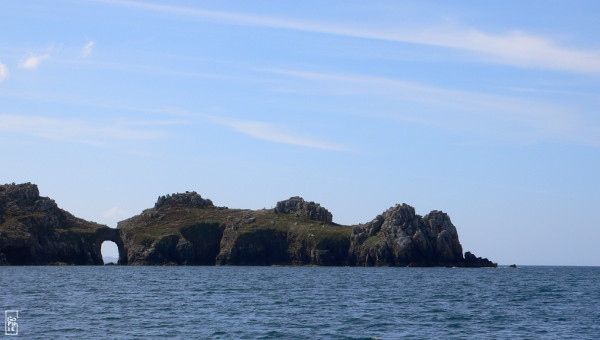 Then we turn north towards Brest, and the weather is very good so we sail between the Tas de Pois Ouest and the one called La Fourche (the fork). As we get closer the rocks look formidable, I love to be able to sail in that place!
Puis nous retournons au nord pour rentrer à Brest, et comme le temps est superbe nous passons entre le Tas de Pois Ouest et celui qu'on appelle La Fourche. Quand on se rapproche les rochers ont l'air impressionnant, j'adore pouvoir naviguer à cet endroit !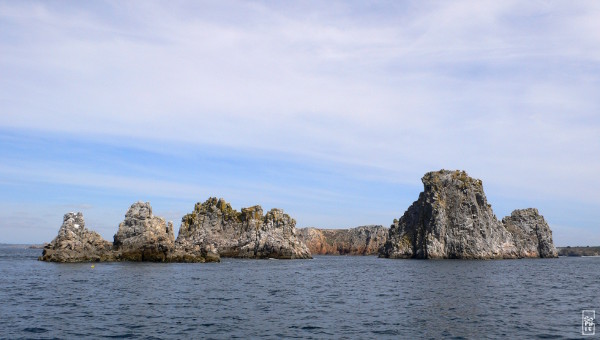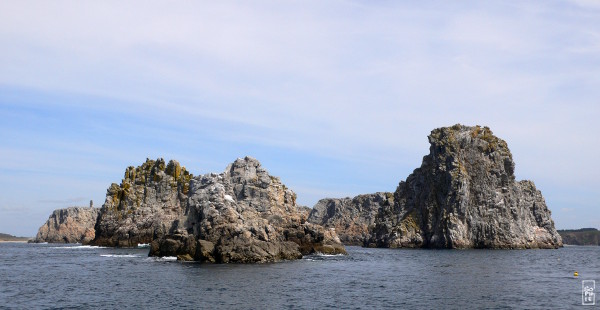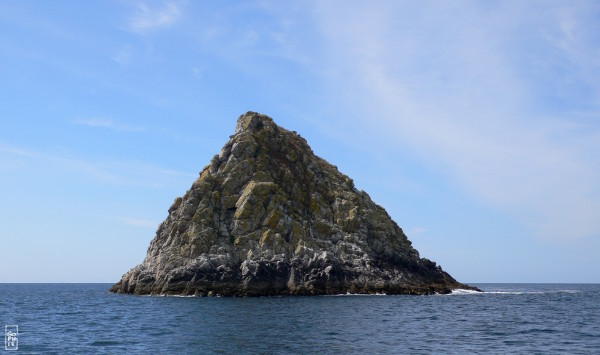 The Tas de Pois Ouest is the furthest away from the head and has a very pyramidal shape.
Le Tas de Pois Ouest est le plus loin de la pointe et a une forme très pyramidale.
Crozon, Finistère, France—09/2013