Canal Saint-Martin
Canal Saint-Martin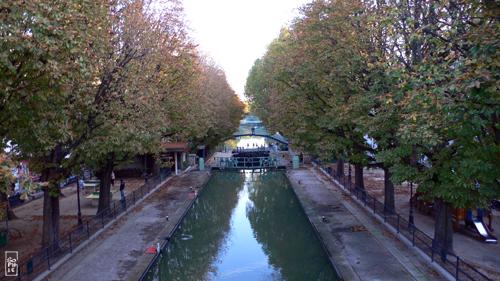 The canal Saint-Martin brings water from the northwest of Paris to the river Seine. It was first used to bring drinking water, then for transportation.
Le canal Saint-Martin amène de l'eau du nord-ouest de Paris à la Seine. Il a d'abord servi à amener de l'eau potable, puis à transporter du fret.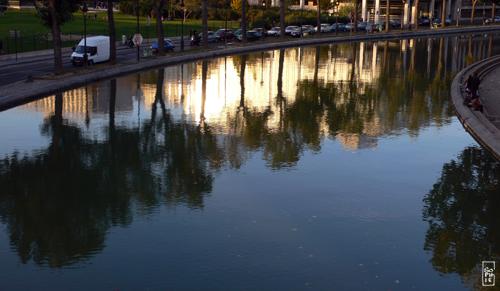 Shot from one of the iron bridges, reflections of the trees along the canal, with the low winter light bouncing from a facade onto the water.
Vues d'un des ponts en acier, les reflets des arbres le long du canal, avec la lumière basse d'hiver qui rebondit d'une façade dans l'eau.
Paris, France—10/2008