Brest

harbour in the mist
Port de Brest dans la brume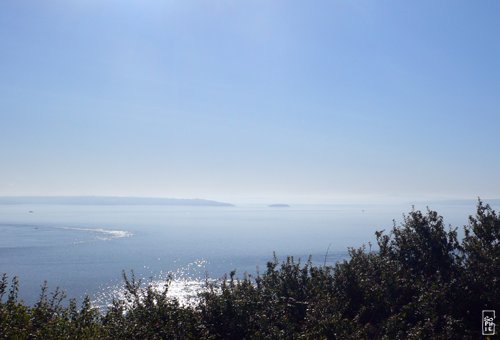 Brest harbour in the mist, with the Plougastel peninsula and the Île Ronde (round island) in the back.
La rade de Brest dans la brume, avec la presqu'île de Plougastel et l'Île Ronde au fond.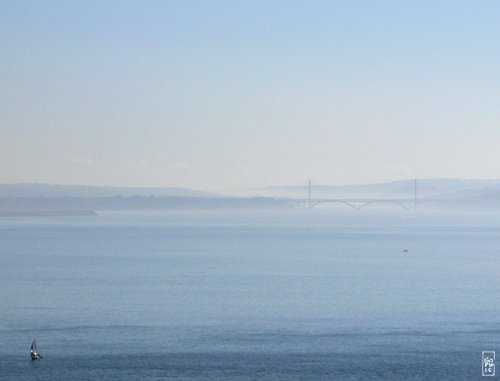 The two bridges linking Brest and the Plougastel peninsula are barely visible in the mist, the old Albert–Louppe with its concrete arches, and the new Iroise bridge with its masts and suspension cables.
Les deux ponts reliant Brest et la presqu'île de Plougastel sont à peine visibles dans la brume, le vieil Albert–Louppe et ses arches de béton, et le nouveau pont de l'Iroise avec ses mâts et câbles de suspension.
Roscanvel, Finistère, France—08/2007