Iroise

bridge
Pont de l'Iroise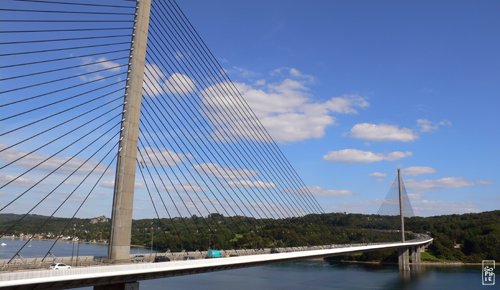 The Iroise suspended bridge is a replacement for road trafic to the narrow Albert–Louppe bridge, which is now only accessible to pedestrians, two wheeled vehicles and tractors.
Le pont suspendu de l'Iroise remplace pour le traffic routier le pont Albert–Louppe plus étroit, qui n'est désormais plus accessible qu'aux piétons, aux deux-roues et aux tracteurs.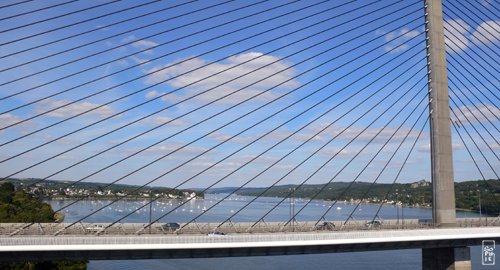 From the old bridge, the steel suspension cables of the new one stripe the landscape of the Élorn river.
Vus de l'ancien pont, les câbles de suspension en acier du nouveau pont rayent le paysage de la rivière Élorn.
Brest, Finistère, France—07/2007