Sagrada Família

facades
Façades de la
Sagrada Família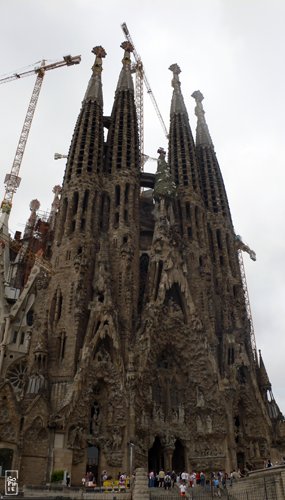 The first facade completed in 1926, the east-facing Nativity facade, has a porch so sculpted that it seems to me to be "dripping", located between 4 towers.
La première façade terminée en 1926, la façade de la Nativité tournée vers l'est, a un porche tellement sculpté qu'il me donne l'impression de « dégouliner », situé entre 4 tours.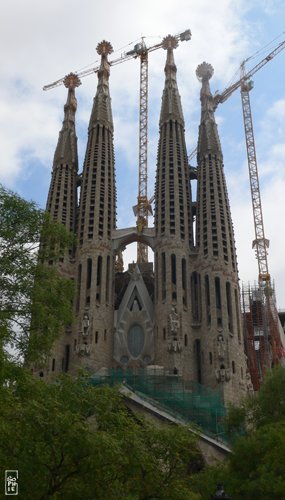 After work was stopped in 1935 and resumed in 1952, the western-facing Passion facade was completed in 1978 and has similar towers. The towers of these facades are about 80 m high.
Après que les travaux se soient interrompus en 1935 et n'aient repris qu'en 1952, la façade de la Passion tournée vers l'ouest a été terminée en 1978 et a des tours semblables. Les tours de ces façades font environ 80 m de haut.
Barcelona, Catalonia, Spain 06/2007