Sagrada Família

construction site
Chantier de la
Sagrada Família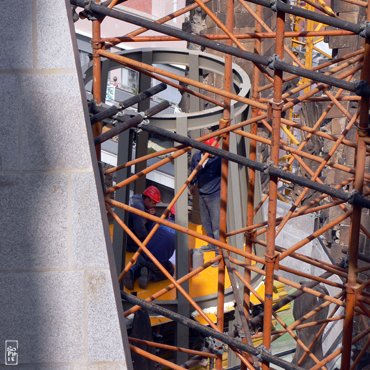 Workers with a steel frame, around the crossing of the nave and transept, where 5 more towers will be built, the biggest above the crossing will be 170 m high and have a beacon-jesus statue on top apparently.
Des ouvriers avec une structure d'acier, près du croisement de la nef et du transept, où 5 tours de plus seront construites, la plus grande, au-dessus du croisement, fera 170 m de haut et sera couronnée d'une statue de jésus dans le style phare apparemment.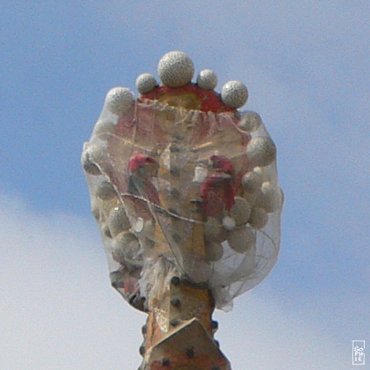 Meanwhile, 80 m above ground and protected by nets, two other workers must be finishing the mosaic on the pinnacles of the Passion facade towers.
Pendant ce temps, 80 m au-dessus du sol, deux autres ouvriers doivent être en train de finir la mosaïque sur les pinnacles des tours de la façade de la Passion.
Barcelona, Catalonia, Spain 06/2007