Common seals surfacing
Phoques veaux marins à la surface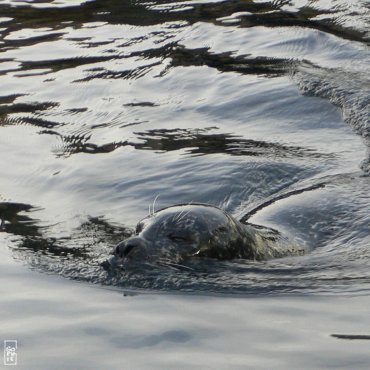 The male seal gliding at the surface, eyes and nose closed, it has an appearance very close to a dog swimming, except its ears are only little holes behind the eyes. No dog ear getting in the way of water when diving.
Le mâle glissant à la surface, les yeux et le nez fermés, il a une apparence très proche de celle d'un chien en train de nager, sauf que ses oreilles sont seulement deux petits trous derrière ses yeux. Pas d'oreille de chien qui freine l'eau quand on plonge.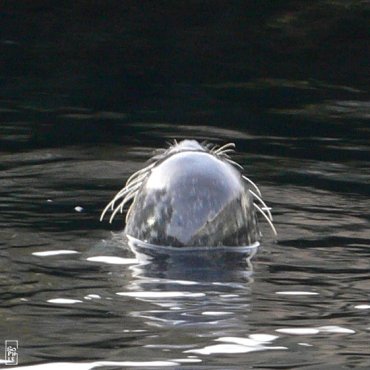 Nat surfaces to have a look, whiskers extended, and its fur so well oiled and glistening that it reflects its surroundings.
Nat fait surface pour jeter un coup d'oeil, les moustaches en alerte, et sa fourrure si bien huilée et brillante qu'elle reflète son environnement.
Océanopolis, Brest, Finistère, France—10/2006