Flowers and fruit in summer
Fleurs et fruits en été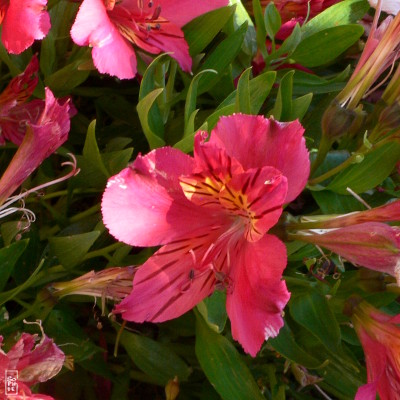 On a hot sunny summer, flowers bloom in the garden: red flowers and carnations, a white lily.
En été par un temps chaud et ensoleillé, les fleurs du jardin s'épanouissent : fleurs et œillets rouges, un lys blanc.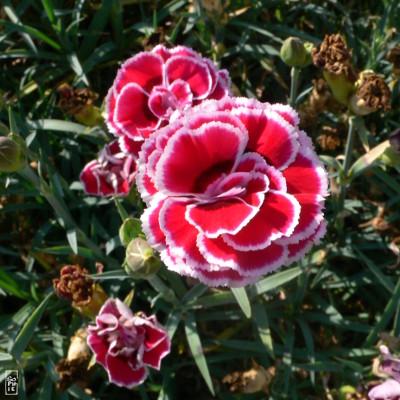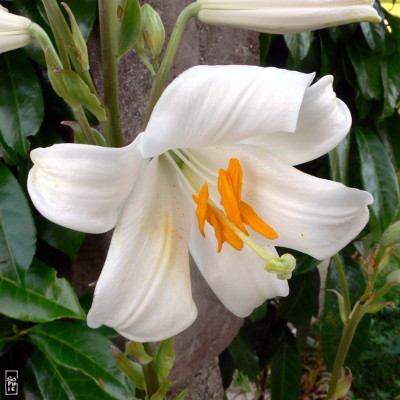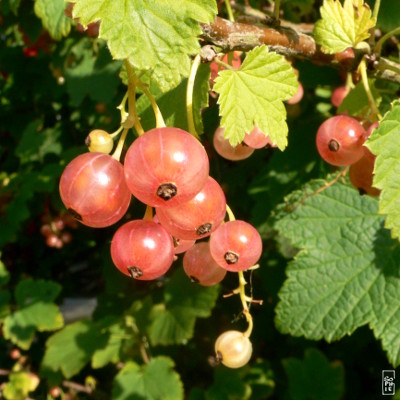 Fruit are also abundant, like these translucent white currants.
On the pond's surface, a short-lived water lily flower opens in the morning and closes in the evening, while the fishes wait for food.
Les fruits sont aussi abondants, comme ces groseilles blanches translucides.
À la surface du bassin, pendant que les poissons attendent pour manger, une fleur de nénuphar ouvre le matin et se referme le soir, elle ne dure pas longtemps.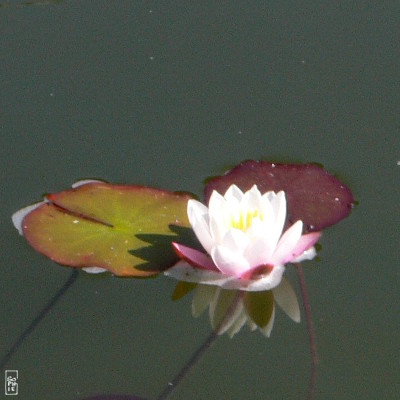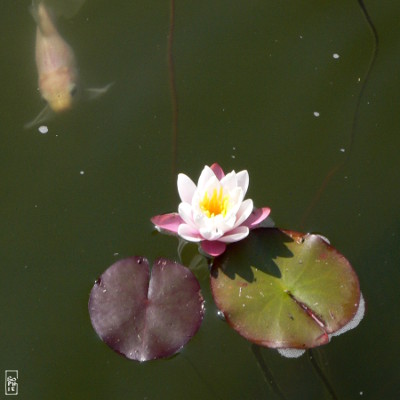 La Colombe, Manche, France—07/2013