Plants under snow
Plantes sous la neige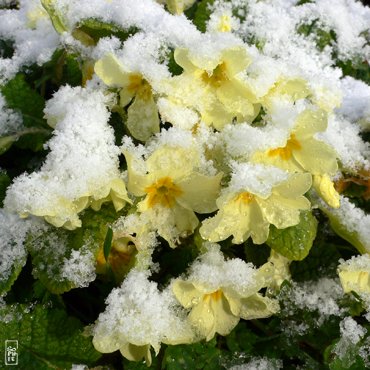 After a late spring cold snap in March, primroses bend under the snow.
Après un coup de froid tardif en mars, les primevères plient sous la neige.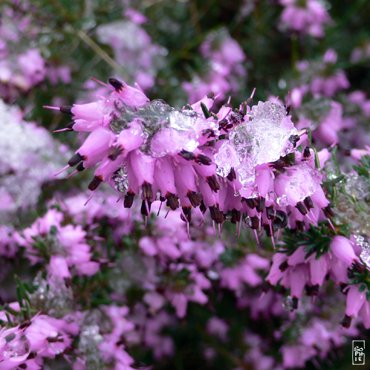 As the snow melts, ice remains on heather.
Au fur et à mesure que la neige fond, de la glace reste sur les bruyères.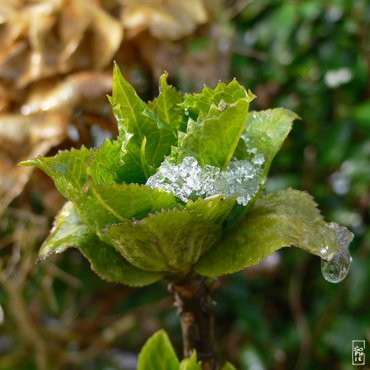 Ice shines and contrasts on the bright green of hydrangea buds.
La glace brille et contraste avec le vert tendre des boutons d'hortensias.
La Colombe, Manche, France—03/2008