Snow in the garden
Neige dans le jardin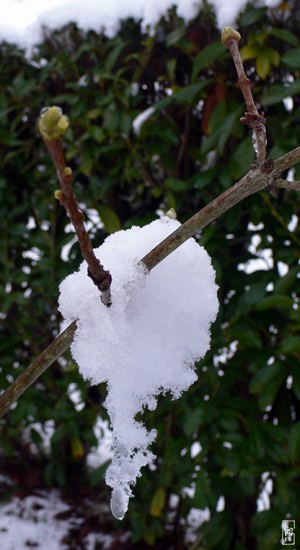 Snow covers the garden, including tender green hydrangea buds and conifers.
La neige recouvre le jardin, dont les bourgeons vert tendre des hortensias et les conifères.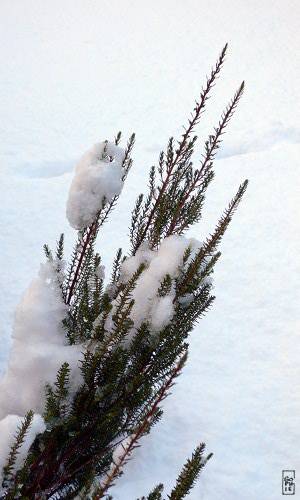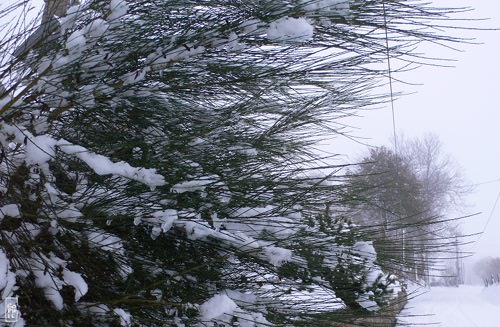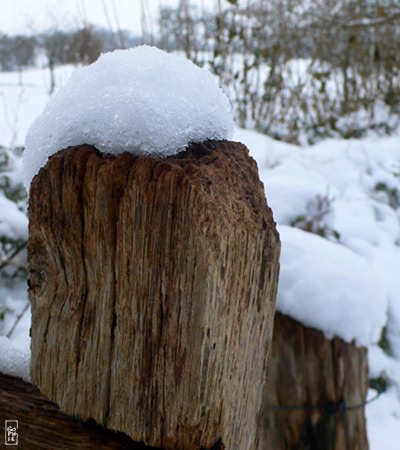 I like the way it accumulates like a cap on old fence posts.
J'aime la façon dont elle s'accumule comme un chapeau sur les vieux poteaux de clôture.
La Colombe, Manche, France—12/2010