Espagnols

head
Pointe des Espagnols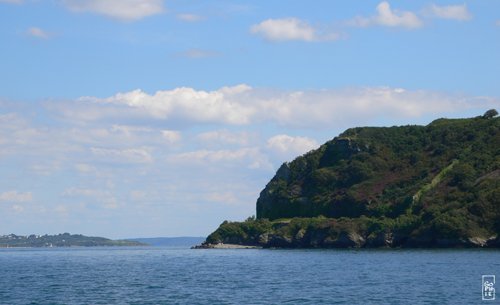 The Espagnols head seen from the Goulet, with the Plougastel head in the back. The flat part at the bottom of the head must have been the place where the Spanish built their fort.
La pointe des Espagnols vue du Goulet, avec la péninsule de Plougastel en arrière-plan. La partie plane en bas de la pointe doit être l'endroit où les Espagnols ont construit leur fort.
There are remnants of a docking quay on the other side of the head, dating from WWII I guess.
Il y a aussi les restes d'un quai d'amarrage de l'autre côté de la pointe, datant sans doute de la Deuxième Guerre Mondiale.
Roscanvel, Finistère, France—08/2007