Brignogan

beach
Plage de
Brignogan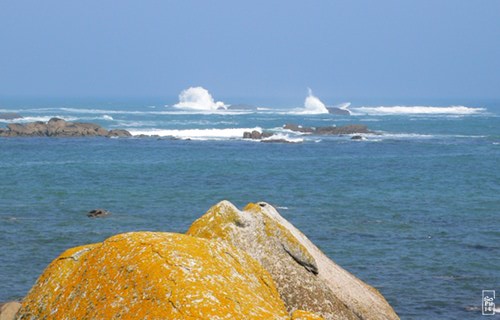 The beaches of Brignogan are protected by offshore rocks on which waves break. In the foreground, rocks onshore are covered by orange lichen.
Les plages de Brignogan sont protégées par des rochers au large sur lesquels les vagues se brisent. Au premier plan, les rochers de la côte sont couverts de lichen orange.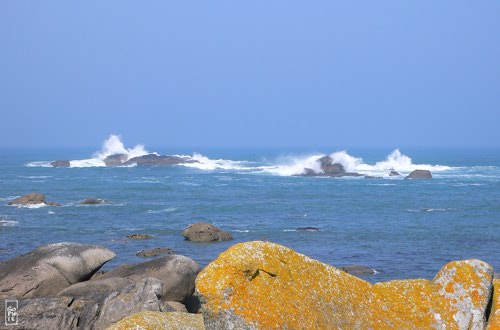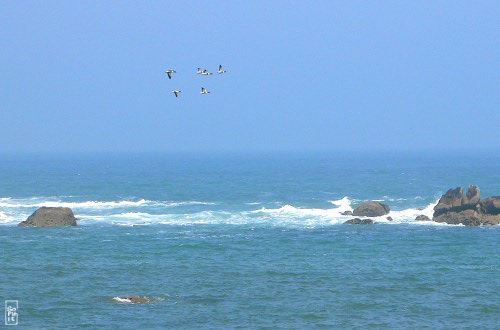 This area is also an important site for birds, especially during migrations, when countings are sometimes held.
There are also resident birds: above, common shelducks fly over rocks. Below, a lone eurasian curlew stands close to the water.
Cette zone est aussi un site important pour les oiseaux, particulièrement pendant les migrations, où des comptages sont parfois organisés.
Il y a aussi des oiseaux plus sédentaires : ci-dessus, des tadornes de belon volent au-dessus des rochers. Ci-dessous, un courlis cendré solitaire se tient près de l'eau.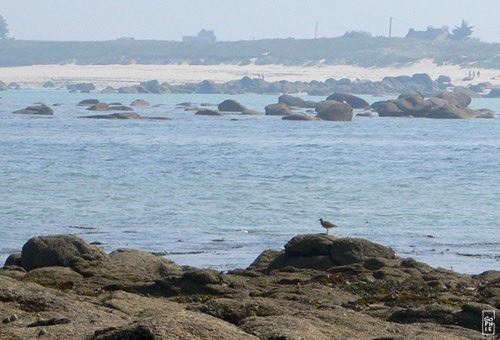 Brignogan, Finistère, France—04/2011