Traces in the sand
Traces sur le sable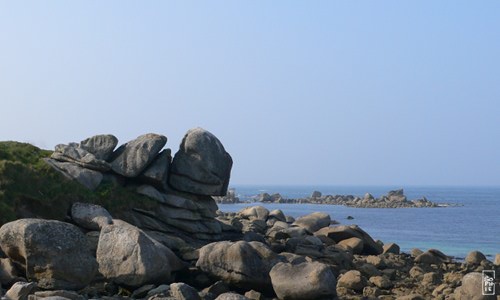 The fog lifts as we walk towards the Neiz Vran head, which features impressive stacks of rock, one looking a little bit like a helmet.
Le brouillard se lève alors que nous marchons vers la pointe de Neiz Vran, qui comprend d'impressionnants empilements de cailloux, l'un ressemble un peu à un casque.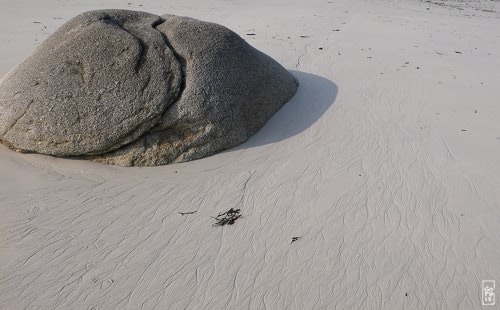 On the sand between the rocks, the retreating tide has left traces or water rivulets. Seagulls have also left their footprints.
Sur le sable entre les rochers, la marée descendante a laissé des traces de ruisselets. Les goélands ont aussi laissé leurs empreintes.
Desktop wallpaper—Fond d'écran :
320×480480×320640×960960×640640×1136240×320240×400480×854540×960800×480480×800720×12801024×10242048×2048640×480800×6001024×7681152×8641280×9601280×10241600×12001024×6001280×7681280×8001366×7681440×9001680×10501920×10801920×12002560×14402560×16002880×18002048×7682560×10243200×1200
Kerlouan, Finistère, France—04/2011