Santec

state forest
Forêt domaniale de Santec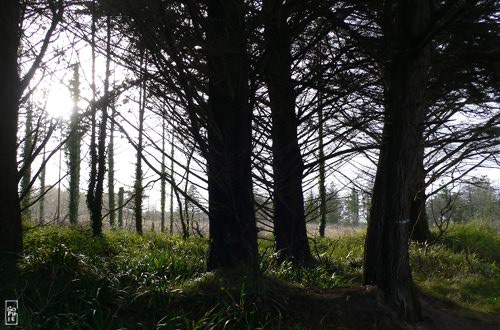 The silhouettes of the pines of Santec forest backlit by the low winter sun, with green grass thanks to the rain.
Les silhouettes des pins de la forêt de Santec, en contre-jour face au soleil d'hiver, sur de l'herbe verte grâce à la pluie.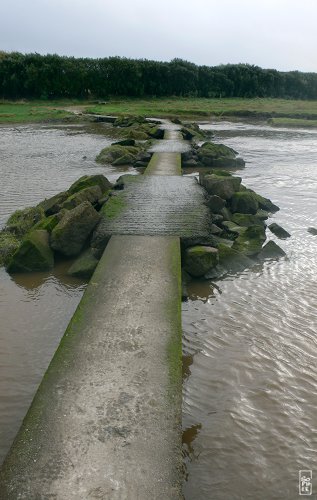 A low, mossy stone and concrete walk crosses the estuary of the river L'Horn on the fringe of the forest.
Un pont bas et moussu, en pierres et béton, traverse l'estuaire de la rivière L'Horn à la lisière de la forêt.
Santec, Finistère, France—12/2009