Fraternité

fort
Fort de la Fraternité
The Fraternité fort is set both on the coast and on a "semi-island" (surrounded by water at high tide) linked to the coast by a bridge. The dark opening at the bottom right is an old lime kiln.
Le Fort de la Fraternité est positionné à la fois sur la côte et sur une « semi-île » (entourée d'eau seulement à marée haute). L'entrée sombre en bas à droite est un ancien four à chaux.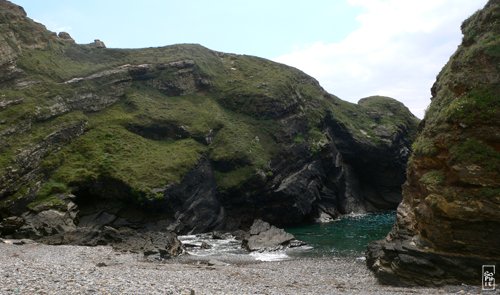 The smooth-stone beach below the Fraternité fort is very small, and the island cuts it in two. The smaller side is a few meters wide corridor of water. The undulating dark grey cliff is covered in low vegetation, like a green carpet, except where its slope is almost vertical.
La plage de galets sous le Fort de la Fraternité est toute petite, et l'île la coupe en deux. Le côté le plus petit est un couloir d'eau de quelques mètres de large. La falaise de roche gris foncé est couverte de végétation basse, comme un tapis vert, sauf là où la pente est presque verticale.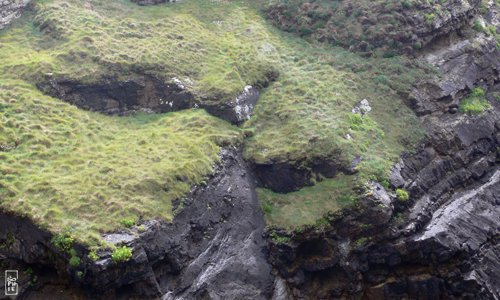 Roscanvel, Finistère, France—08/2007