Fraternité

fort seen from the sea
Fort de la Fraternité vu de la mer
From the sea, the two small beaches of the Fraternité fort are beige dots.
Vues de la mer, les deux petites plages du fort de la Fraternité sont des points beiges.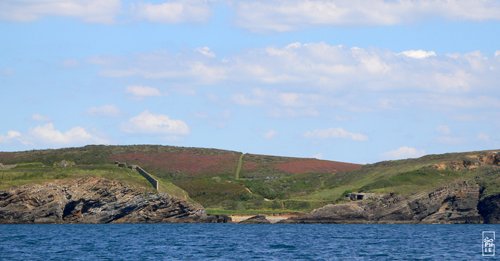 The fort is enclosed in a walled area, there are also bunkers on the island.
Le fort est entouré d'un mur, il y a aussi des batteries sur l'île.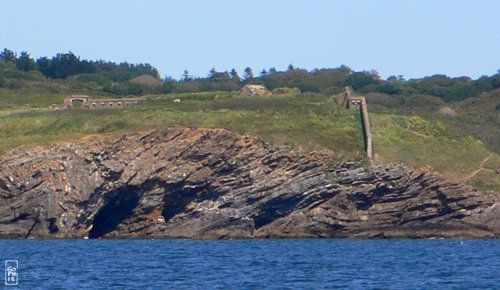 The cliffs show creased rock layers. Some friable parts were eroded faster than the rest, creating dark hollows in the cliff. One of them actually goes through the tip of the island.
Les falaises montrent des couches de roche plissées. Certaines parties plus friables ont été érodées plus vite que le reste, créant des creux sombres dans la falaise. L'un d'entre eux traverse en fait la pointe de l'île et débouche de l'autre côté.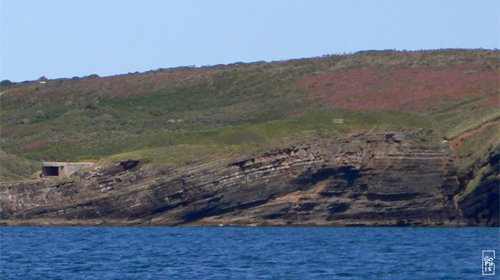 Roscanvel, Finistère, France—08/2007