Foreshore on
Molène
Estran de Molène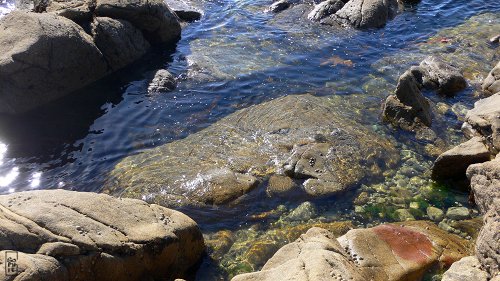 Walking on the foreshore in Molène, shallow pools of water shine in the sun between rocks. Juvenile fish schools await the next tide to be fred from tidepools, protected from bigger fish, but at the mercy of foraging seabirds.
En marchant sur l'estran de Molène, des trous d'eau peu profonds brillent au soleil entre les rochers. Des groupes de jeunes poissons attendent la prochaine marée pour être libérés, ils sont protégés des plus gros poissons, mais sous la menace des oiseaux en quête de nourriture.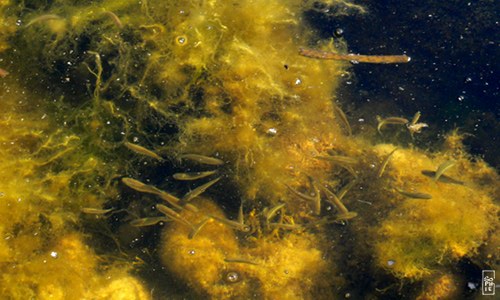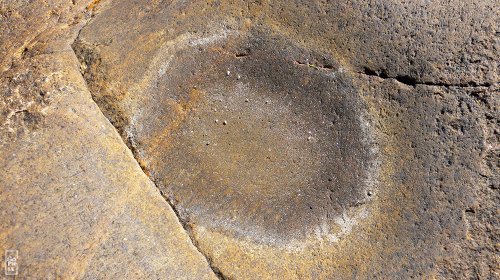 The sun has dried a patch of water, leaving a salt circle.
Le soleil a séché une flaque d'eau, laissant un cercle de sel.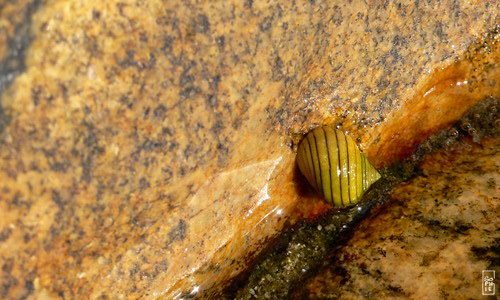 A yellow and black striped periwinkle hangs at the edge of a waterpool, its shell focusing sunlight on the granite rock.
Un bigorneau rayé jaune et noir est accroché au bord d'une flaque d'eau, sa coquille focalise la lumière du soleil sur le granit.
Desktop wallpaper—Fond d'écran :
320×480480×320640×960960×640640×1136240×320240×400480×854540×960800×480480×800720×12801024×10242048×2048640×480800×6001024×7681152×8641280×9601280×10241600×12001024×6001280×7681280×8001366×7681440×9001680×10501920×10801920×12002560×14402560×16002880×18002048×7682560×10243200×1200
Mer d'Iroise, France—08/2010