Molène

archipelago
Archipel de Molène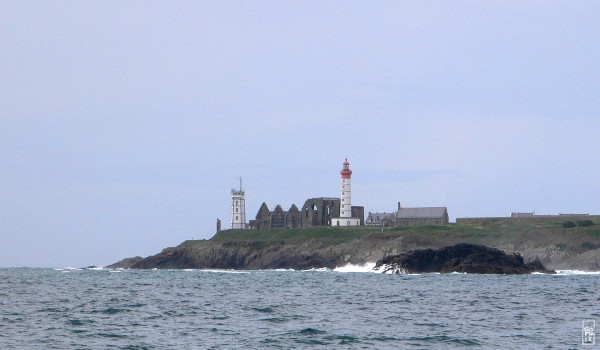 We leave Brest to sail to Molène island, go through the Goulet then turn northwest as we pass the Saint-Mathieu abbey and lighthouse.
The weather clears up as we sail on a very quiet sea between the islands of the archipelago.
Nous quittons Brest pour naviguer vers Molène, passons le Goulet puis virons vers le nord-ouest après le phare et l'abbaye Saint-Mathieu.
Le temps s'éclaircit pendant que nous naviguons sur une mer très calme entre les îles de l'archipel.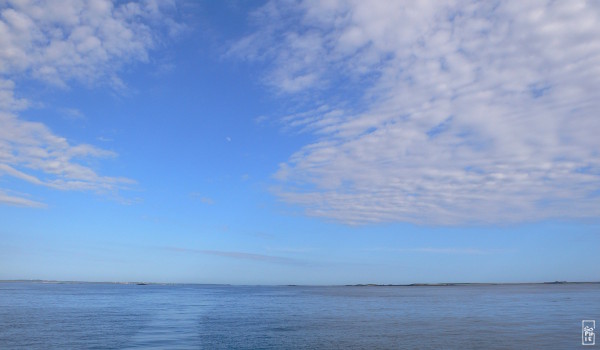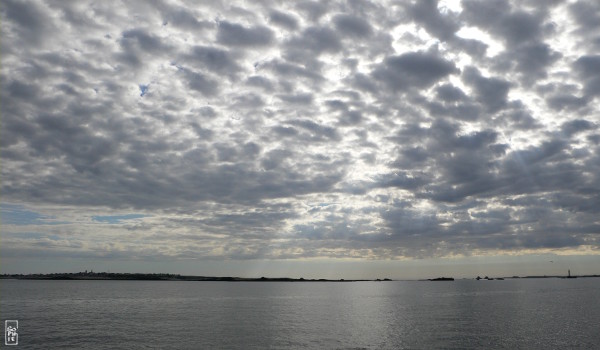 The sky above Molène is dappled with round clouds delineated by sunlight.
Le ciel au-dessus de Molène est pommelé de nuages ronds découpés par la lumière du soleil.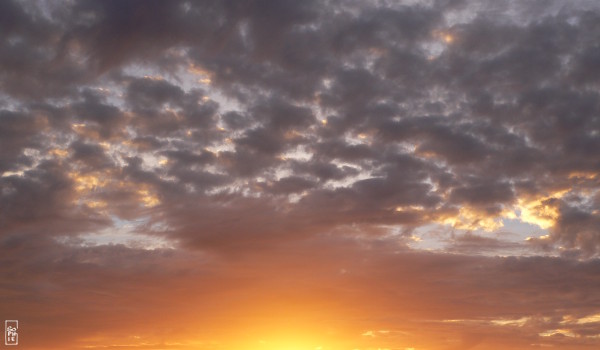 The orange sunset through these round clouds is quite nice, on the eastern side the entrance of the harbour is bathed in soft colours.
Le coucher de soleil orange sous ces nuages ronds est plutôt joli, du côté est l'entrée du port est baignée de couleurs douces.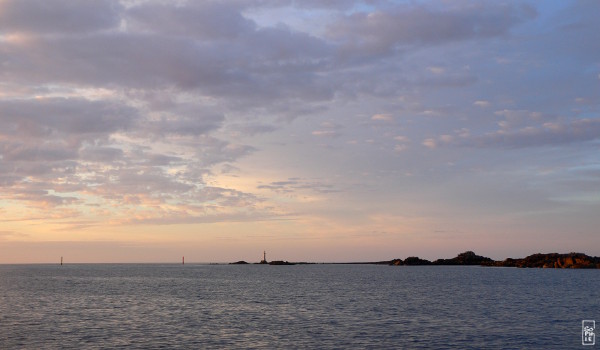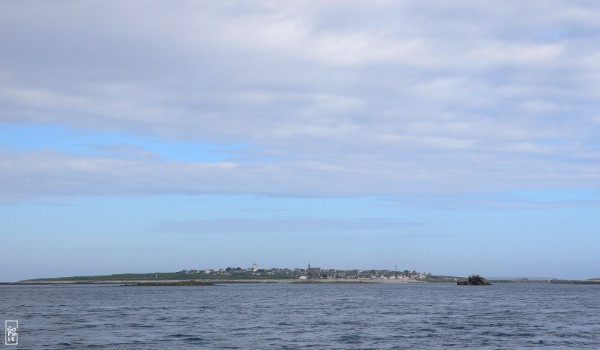 The next morning we leave Molène, then go through the Chimère pass between Quéménès and Trielen islands. While Quéménès (where I stayed previously) is inhabited by a family and is an experiment in self-sustainability and care for the environment, Trielen has been abandoned and its buildings stand open to the winds.
Le lendemain matin nous quittons Molène, puis naviguons dans la passe de la Chimère entre les îles de Quéménès et Trielen. Alors que Quéménès (où j'ai séjourné précédemment) est habitée par une famille et est un expérience d'auto-suffisance et d'entretien de l'environnement, Trielen a été abandonnée et ses bâtiments restent ouverts aux vents.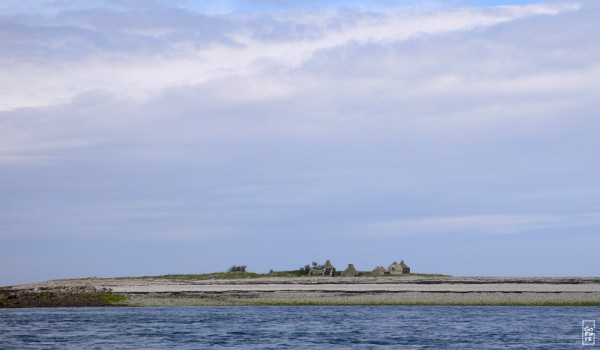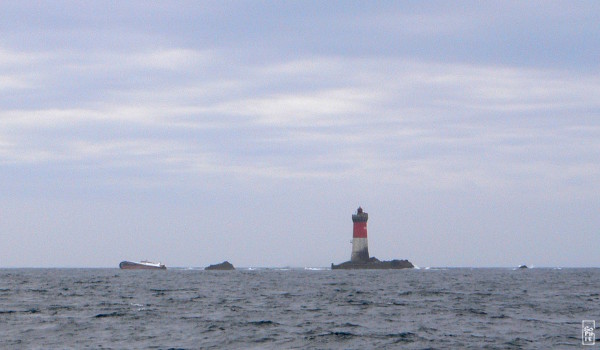 As we sail towards the Pierres Noires lighthouse before getting back to Brest, we catch a glimpse of the stranded trawler Célacanthe, which hit the rocks while trying to tow a rudderless sailboat to safety. The boat is stuck on the rocks left of the lighthouse, awaiting to be lifted up and towed to shore. Unfortunately, a few weeks later the salvage didn't go as planned and the trawler sunk a little further away in the process…
Alors que nous naviguons vers le phare des Pierres Noires avant de rentrer à Brest, nous apercevons le chalutier échoué le Célacanthe, qui a tapé les rochers en essayant de remorquer un voilier au gouvernail bloqué. Le bateau est posé sur les rochers à gauche du phare, attendant d'être soulevé et remorqué à terre. Malheureusement, quelques semaines plus tard la récupération s'est mal passée et le chalutier a coulé un peu plus loin…
Mer d'Iroise, France—06/2014