Saint Aubin's bay
Baie de Saint Aubin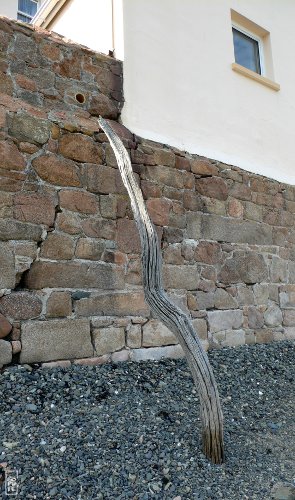 We decide to leave Saint Helier harbour as the setting is not really enjoyable, but the wind is not on our side and the fog is not too far. We sail for a short while and decide to stop in Saint Aubin's bay. We cast anchor, swim for a while (I dive under Lola to admire her brand new keel) and land on the beach. Pieces of wood worn out by the sea used to protect the houses, the place is really pleasant, a little village. We walk up the street and admire lovely houses.
Nous décidons de quitter le décor de Saint-Hélier qui n'est pas vraiment agréable, mais le vent n'est pas avec nous et le brouillard menace. Nous naviguons un peu puis décidons de nous arrêter dans la baie de Saint Aubin. Nous jetons l'ancre, nageons un peu (je plonge sous Lola pour admirer sa nouvelle quille) et débarquons sur la plage. Des morceaux de bois usés par la mer protégeaient les maisons, l'endroit est vraiment très plaisant, un petit village. Nous montons la rue et admirons de très jolies maisons.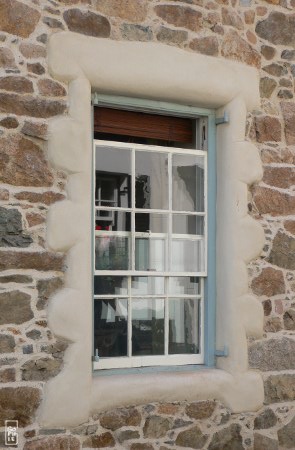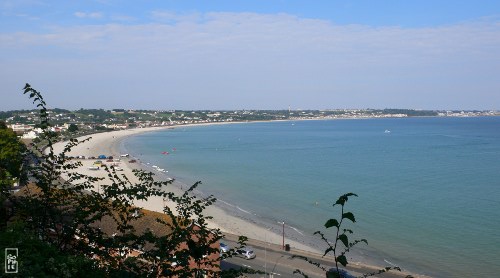 We get above the bay and enjoy the view, then go down, have a beer and get back on Lola.
Nous montons au-dessus de la baie et admirons la vue, puis redescendons, prenons une bière et rentrons sur Lola.
Lola of Skagen website
Site de Lola of Skagen
Saint Aubin, Jersey—07/2011