Refectory
Réfectoire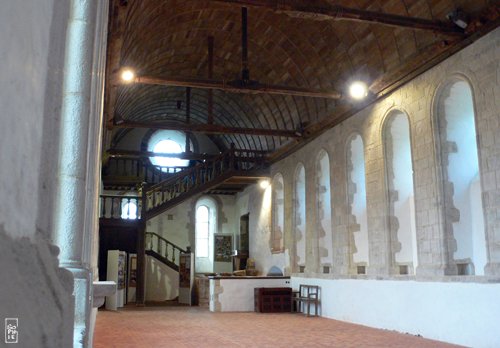 The refectory is a long room with tiled floor and a wooden barrel vault.
Le réfectoire est une longue pièce avec un sol en carrelage et une voûte en berceau de bois.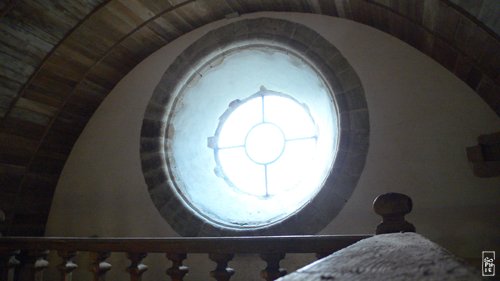 A wooden staircase stands at one end, leading to a balcony lit by a big bull's eye window.
Un escalier de bois est situé à une extrémité, menant à un balcon éclairé par un grand oeil–de–boeuf.
La Lucerne d'Outremer, Manche, France—12/2007