Granville

jetty
Jetée de Granville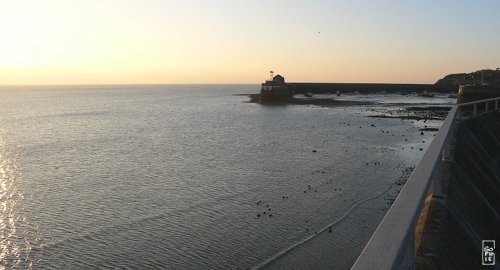 There are 2 jetties in Granville, one made of stone sheltering the fishing harbour. The other one is protecting the marina, and is where I took the photo above.
Il y a 2 jetées à Granville, l'une est en pierre et abrite le port de pêche. L'autre protège le port de plaisance, et la photo ci-dessus est prise de sur cette deuxième jetée.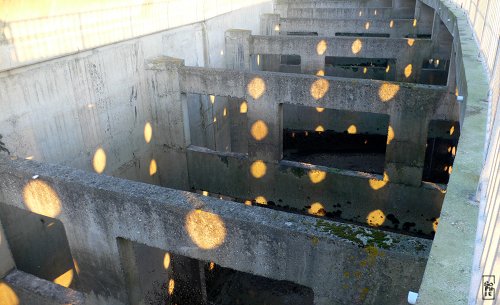 The marina jetty has a double wall, on the sea side the wall has holes so that the waves break on it without hitting it too much. The low light of sunset shines through the holes and lights the second skin and buttresses.
La jetée du port de plaisance est une double paroi, le mur côté mer est troué pour que les vagues s'y brisent sans exercer de trop gros efforts. La lumière basse du soleil couchant passe à travers les trous et illumine le deuxième mur et les contreforts.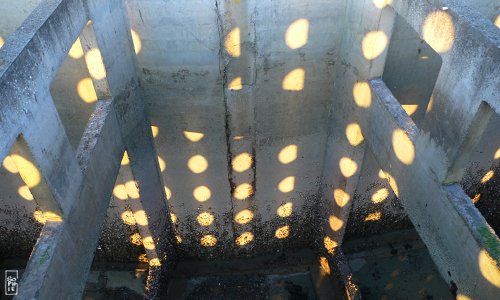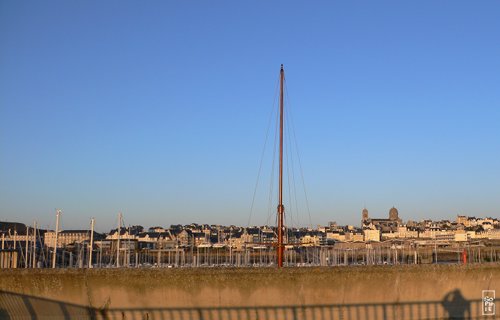 Behind the second wall, ship masts and part of the city including the Saint Paul church can be seen.
Derrière le deuxième mur, on peut voir les mâts des bateaux et une partie de la ville dont l'église Saint Paul.
Granville, Manche, France—01/2009