Quiet day & birds
Jour calme & oiseaux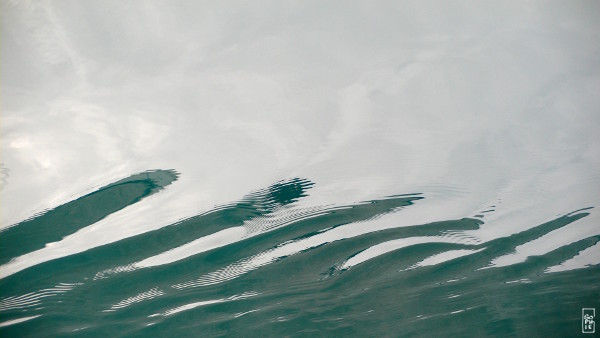 The next day is very quiet and grey, we sail very slowly out of Crookhaven, the boat only produces ripples on the flat sea. This is some kind of autoportrait as the dark blob at the end of a wave is my "reflection".
Le jour suivant est très calme et gris, nous quittons Crookhaven tout doucement, le bateau ne produit que de petites ondulations à la surface de la mer d'huile. C'est une sorte d'autoportrait puisque la tache foncée à l'extrémité d'une vaguelette est mon « reflet ».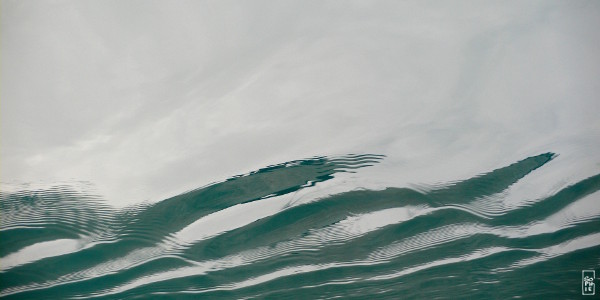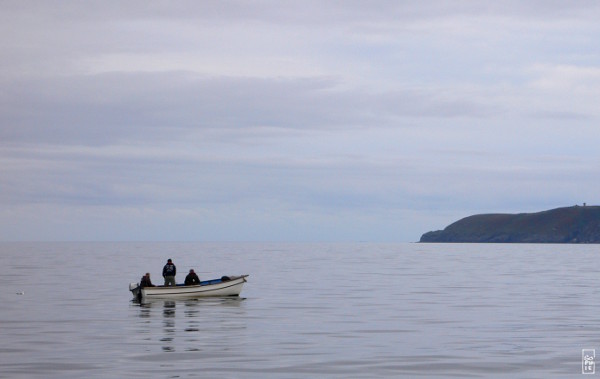 3 fishermen also enjoy the quiet sea. Above the end of Roaringwater bay, a high summit is partially sunlit, probably Mt Gabriel?
3 pêcheurs profitent aussi de la mer plate. Au-dessus du fond de la baie de Roaringwater, une hauteur est partiellement ensoleillée, sans doute Mont Gabriel ?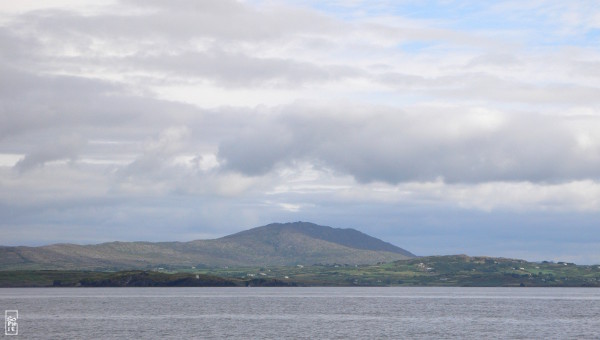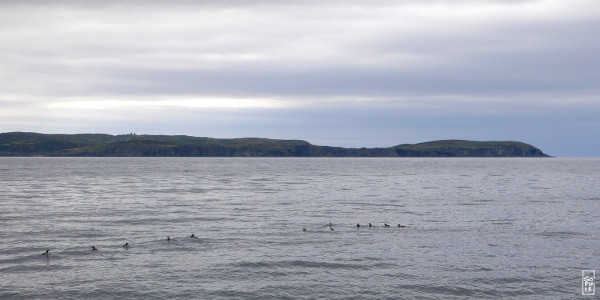 As we slowly make our way towards Clear island, dozens of birds stay in line on the water, they are common guillemots. They dive to escape the boat at the last minute, there are adults and young (whiter).
Pendant que nous avançons doucement vers Clear island, des dizaines d'oiseaux sont en ligne sur l'eau, ce sont des guillemots de Troïl. Ils plongent au dernier moment pour fuir le bateau, il y a des adultes et des jeunes (plus clairs).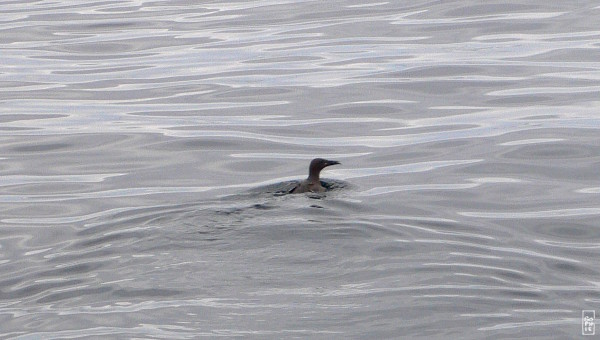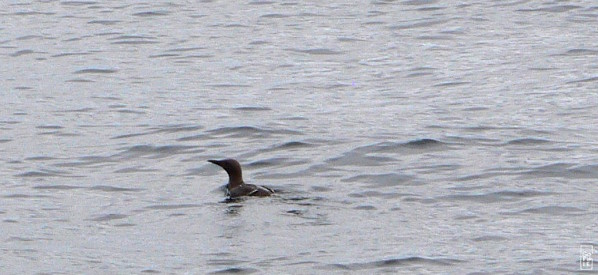 The Fastnet is still visible behind a line of birds, and it's the turn of 60 feet IMOCA class monohulls boats to tack around it and go back to where they came from without even stopping for a beer…
Le Fastnet est toujours visible derrière une ligne d'oiseaux, et c'est le tour des monocoques de classe 60 pieds IMOCA de le virer et de retourner d'où ils viennent sans même boire une bière…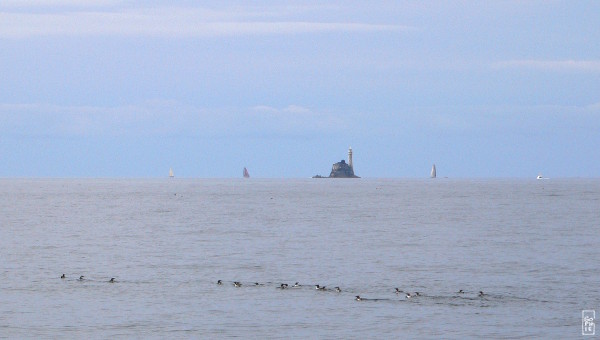 Long island bay, County Cork, Ireland—08/2013