Arrival in Ireland
Arrivée en Irlande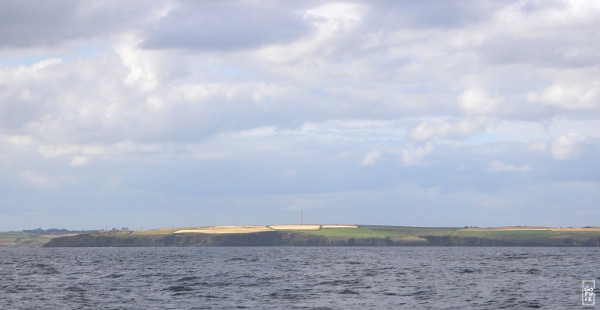 Among our first glimpses of Ireland are high mountains in the mist, then a green (and yellow are cereals are ripe) coast up on cliffs. Offshore Cork, a buoy looks like a space rocket.
Nos premières vue de l'Irlande ont été de hautes montagnes dans la brume, et puis une côte verte (et jaune car les céréales étaient prêtes à être récoltées) en haut des falaises. Au large de Cork, une bouée ressemble à une fusée spatiale.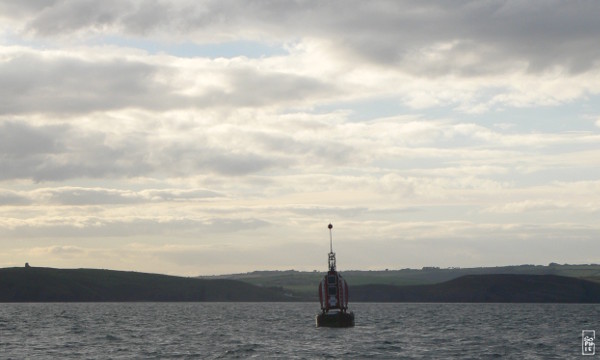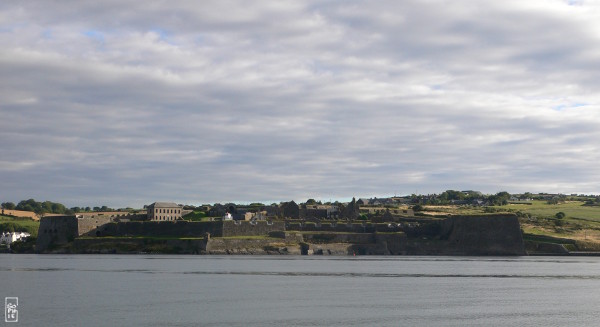 We go up the river Bandon to Kinsale, it was fortified in the 17th century to prevent French and spanish access, with Charles fort on starboard as we go up, and the smaller James fort on port side.
Nous remontons la rivière Bandon vers Kinsale, elle a été fortifiée au XVIIe siècle pour empêcher l'accès des français et des espagnols, avec le fort Charles à tribord en remontant la rivière, et le plus petit fort James à bâbord.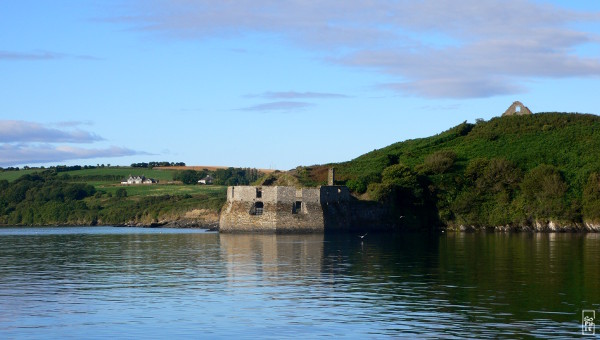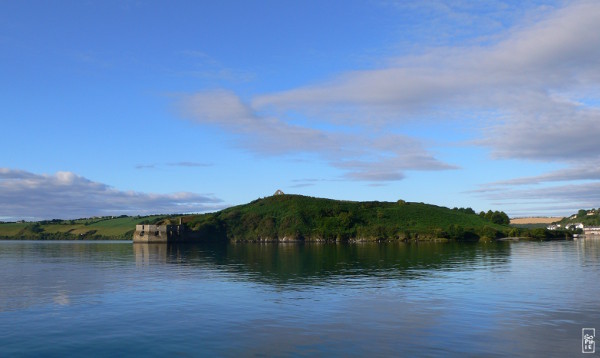 Up the river after Charles fort are several mansions facing the river, one of these is an interesting modern concrete and glass house on stilts.
En remontant la rivière après le fort Charles, il y a plusieurs grandes maisons face à la rivière, l'une d'entre elles est une maison moderne en béton et verre sur pilotis, plutôt intéressante.
Kinsale, County Cork, Ireland—08/2013