Medes

islands
Îles
Medes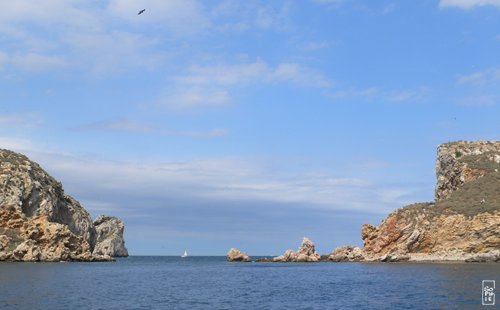 All around the islands, scuba diving boats are moored and ships sail.
Tout autour des îles, des bateaux de plongée sont amarrés et des voiliers passent.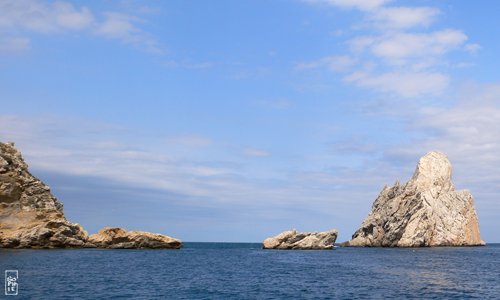 One of the small islands is an interesting cone, and the way the sea, without tides, is eroding the rocks only at one level, tapering them from under, is surprising to me, as I am used to lots of tide variation.
L'une des petites îles a une forme intéressante de cône, et la façon dont la mer, sans marées, érode les rochers à un seul niveau, en les usant par dessous, est surprenante pour moi, qui suis habituée à des grandes variations de marées.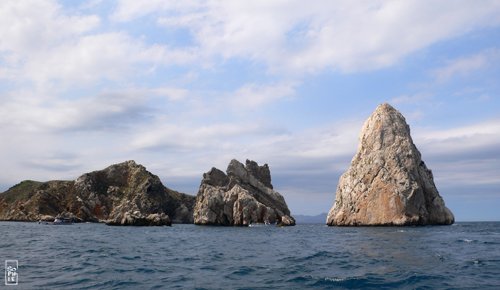 L'estartit, Catalonia, Spain 06/2007