Leaving the Scilly islands
Départ des îles Scilly
We leave our mooring in the early evening, and sail south between the Scilly islands, in what feels like a lagoon of shallow, clear water.
Nous quittons notre mouillage en début de soirée et naviguons vers le sud entre les îles des Scilly, dans ce qui ressemble à un lagon à l'eau peu profonde et claire.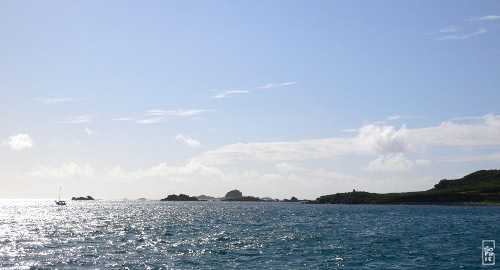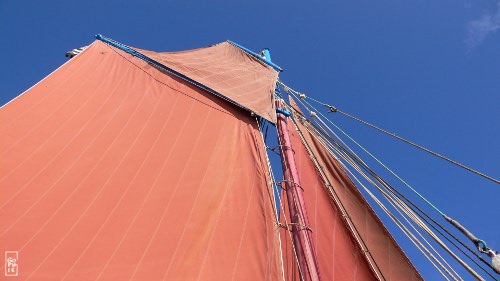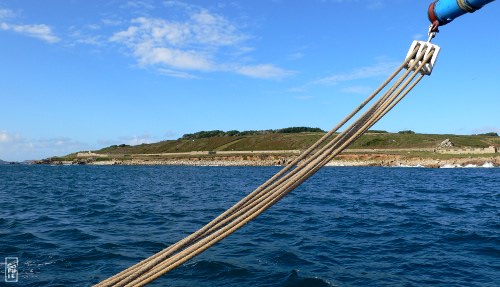 We leave St Mary's island to our port side then start crossing the English Channel.
Nous laissons l'île de St Mary's à babord et commençons la traversée de la Manche.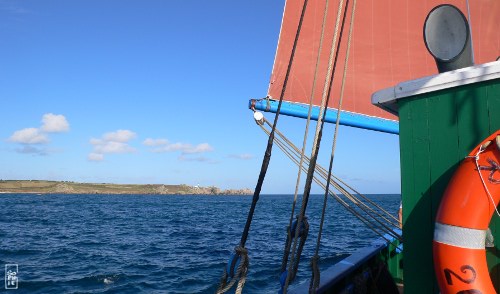 Notre-Dame de Rumengol website
Site de Notre-Dame de Rumengol
Scilly Islands, United-Kingdom—08/2011