Bryher at sunset
Bryher

au coucher du soleil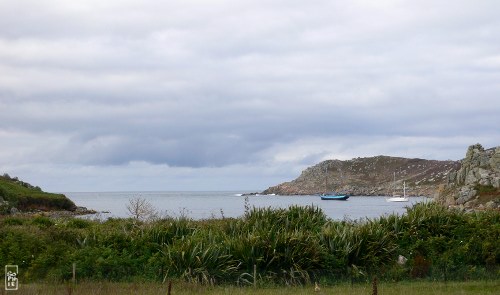 As we walk back to our boat, Notre-Dame de Rumengol, we see it moored between the two islands.
Pendant que nous retournons vers notre bateau, Notre-Dame de Rumengol, nous l'apercevons mouillé entre les deux îles.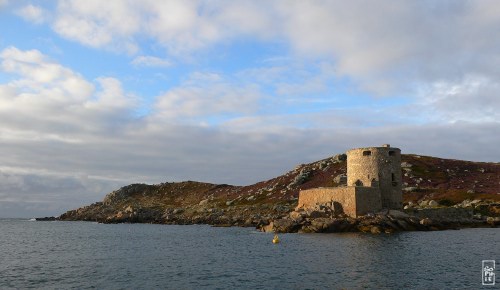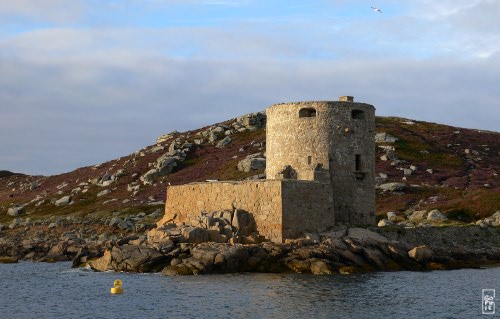 The sunset gives warm colours to the coast and to Cromwell's castle. The heath bushes turn dark red.
Le coucher du soleil donne des couleurs chaudes à la côte et au château Cromwell. Les buissons de bruyère deviennent d'un rouge profond.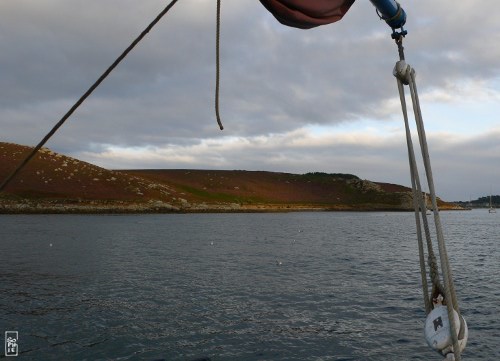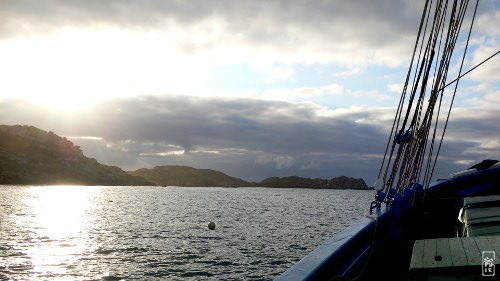 Notre-Dame de Rumengol website
Site de Notre-Dame de Rumengol
Scilly Islands, United-Kingdom—08/2011