Walk on Bryher
Balade sur
Bryher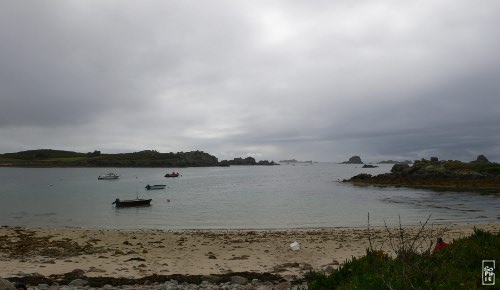 We go for a walk on Bryher (the smallest inhabited island of the archipelago), going from our mooring to the other side of the island.
Farmers or gardeners are selling local produce in open containers, big or small. You just leave the money for what you take.
Nous allons faire une balade sur Bryher (la plus petite île habitée), en partant de notre mouillage pour aller de l'autre côté de l'île.
Des fermiers ou des jardiniers vendent des produits locaux dans des stands ouverts, petits ou grands. On laisse juste l'argent correspondant à ce qu'on prend.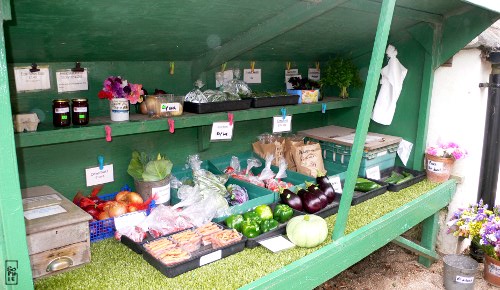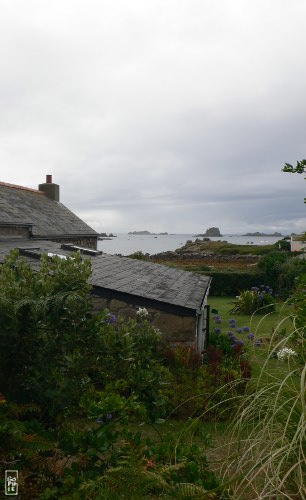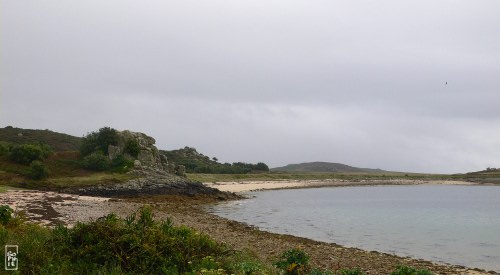 The landscapes of the island don't feel foreign to a breton, they are quite green and face rough seas. Below is Hell Bay, facing west and famed for its wrecks.
Les paysages de l'île ne dépaysent pas le breton, ils sont plutôt verts et font face à des mers difficiles. Ci-dessous Hell Bay (Baie de l'enfer), qui est orientée ouest et fameuse pour ses épaves.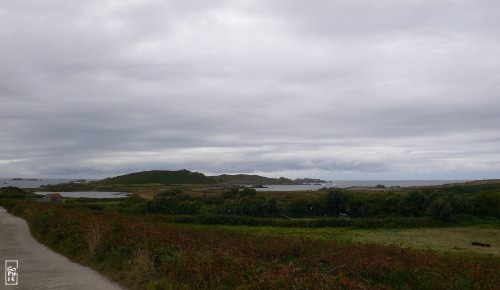 Notre-Dame de Rumengol website
Site de Notre-Dame de Rumengol
Scilly Islands, United-Kingdom—08/2011