Sunset in St Mary's
Coucher de soleil à
St Mary's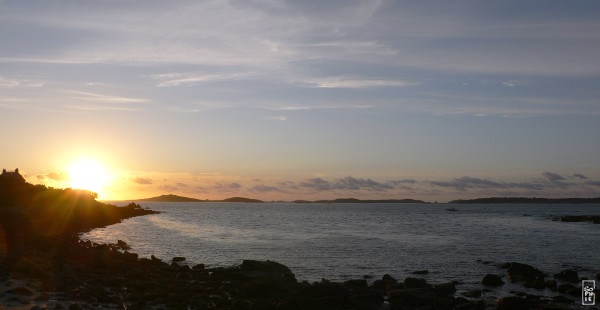 While walking ashore in St Mary's to get food and drink, we enjoy the sunset over Hugh town bay, and on the moorings in the harbour.
Alors que nous nous baladons à terre pour trouver à manger et boire, nous apprécions le coucher de soleil au-dessus de la baie de Hugh town et des mouillages du port.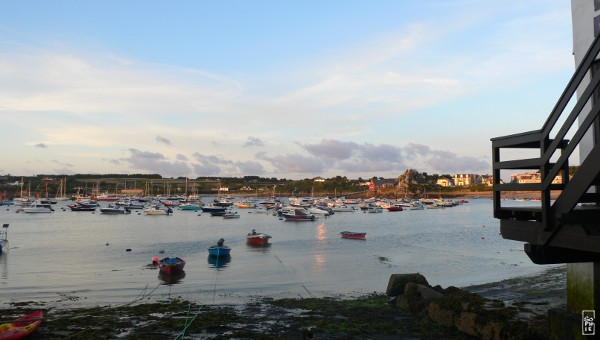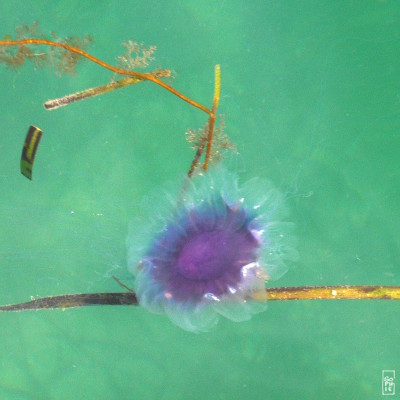 During this stay in the Scilly islands, we met quite a lot of jellyfish, I identify most of them as blue jellyfish (Cyanea lamarckii).
Pendant ce séjour aux îles Scilly, nous avons vu pas mal de méduses, dont j'identifie la plupart comme des méduses bleues (Cyanea lamarckii).
Hugh town, Scilly Islands, United-Kingdom—08/2013