Sailing to St Agnes
Navigation vers
St Agnes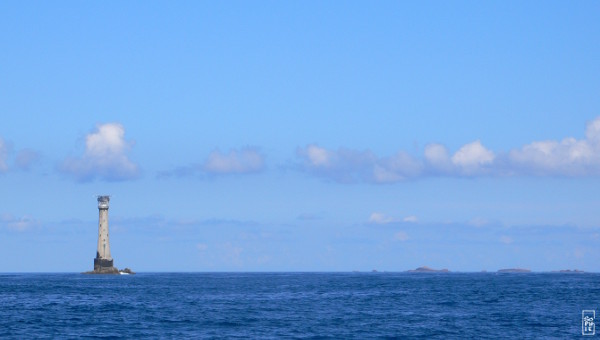 We start a day sailing among the Scilly islands by going out to Bishop rock lighthouse, then we sail south of the archipelago to find a mooring between the southernmost islands, St Agnes and Gugh.
Nous commençons une journée de navigation entre les îles Scilly en sortant jusqu'au phare de Bishop rock, puis nous naviguons au sud de l'archipel pour trouver un mouillage entre les deux îles les plus au sud, St Agnes et Gugh.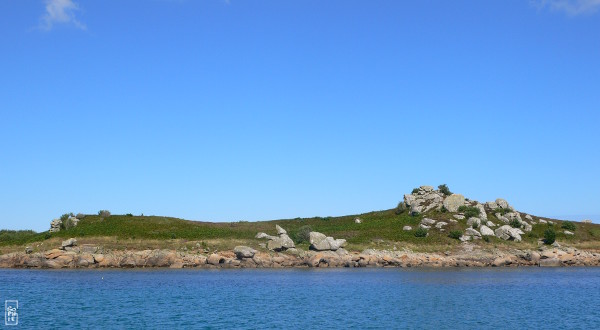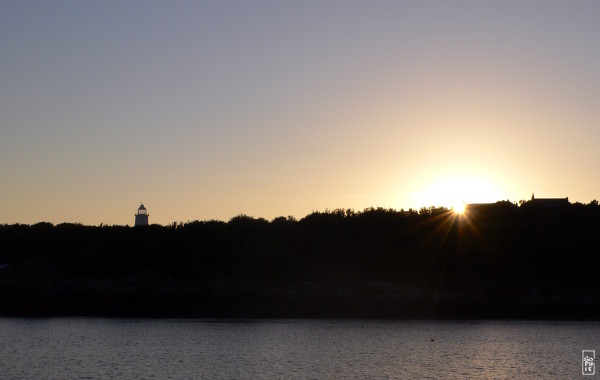 The sun sets next to St Agnes decommissioned lighthouse, after a swim we enjoy this quiet and beautiful mooring.
Le soleil se couche près du phare désaffecté de St Agnes, après un peu de natation, nous apprécions beaucoup ce mouillage calme au paysage superbe.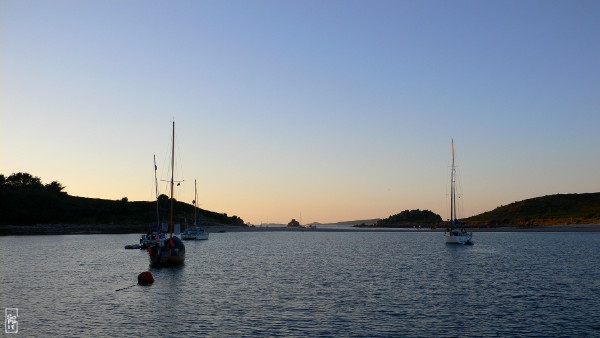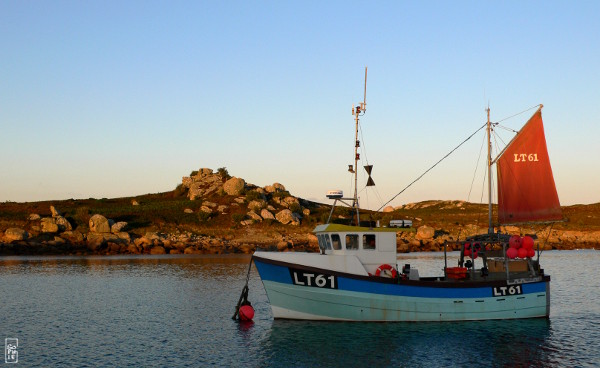 After sunset, a fishing boat moors close to us to wait for the next tide. Although it's a motor boat, it sports the mizzenmast typical of the Scilly fishing boats. This permanently unfurled sail helps stabilise the boat.
Après le coucher du soleil, un bateau de pêche mouille près de nous en attendant la prochaine marée. Bien que ce soit un bateau à moteur, il comprend un mât de tapecul typique des bateaux de pêche des Scilly. Cette voile toujours hissée permet de stabiliser le bateau.
Hugh town, Scilly Islands, United-Kingdom—08/2013