Belle Étoile & Charles Marie
Belle Étoile & Charles Marie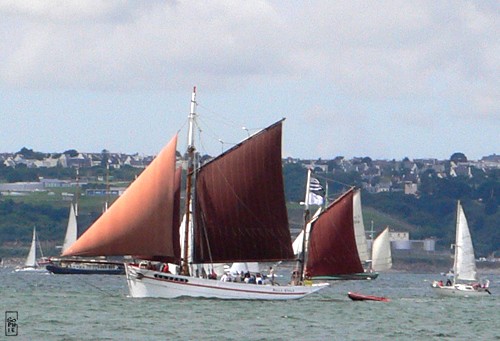 The Belle Étoile from Camaret is a neighbour and often visits Brest harbour. She is the replica of a prawn fishing ship, built in 1992, and goes on day trips and cruises.
La Belle Étoile de Camaret est une voisine qui vient souvent visited la rade de Brest. C'est la réplique d'un langoustier construite en 1992, et elle fait des sorties à la journée et des croisières.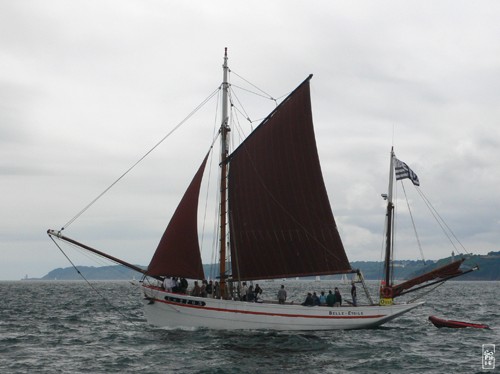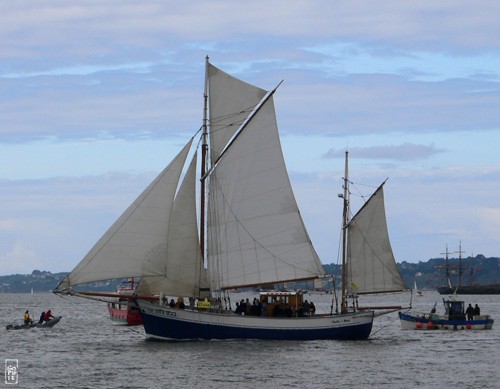 Charles Marie is a wooden trawler from Granville, Normandy, built in 1968. She is now based in Cherbourg. Her deck features a wooden cabin.
Charles Marie est un chalutier en bois de Granville, Normandie, construit en 1968. Il est désormais basé à Cherbourg. Son pont comprend une cabine en bois.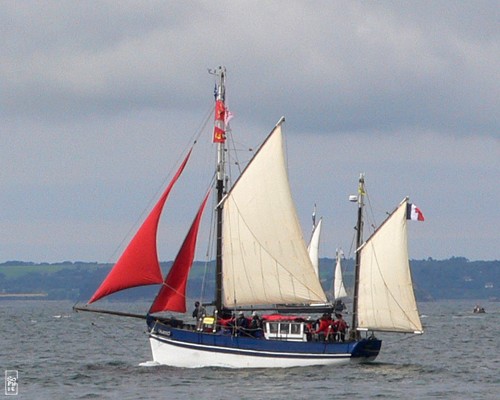 I don't know the name of the ship above, but I think it also comes from Normandy.
Je ne connais pas le nom du bateau ci-dessus, mais je crois qu'il vient aussi de Normandie.
Brest, Finistère, France—07/2008