Various ships—4
Bateaux divers—4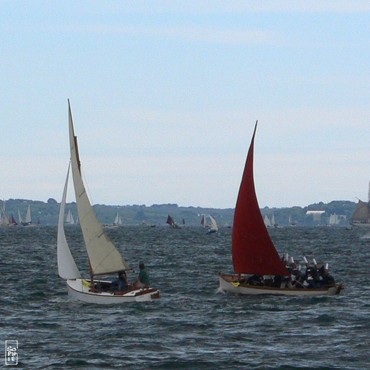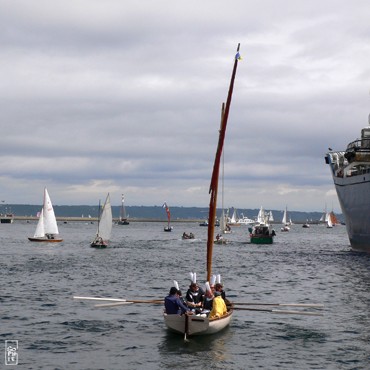 Among the many small ships of the gathering, the Roscoure was certainly bent on humour, its crew (male and female) disguised as traditional breton women.
Parmi tous les petits bateaux du rassemblement, le Roscoure était clairement armé avec humour, son équipage (hommes et femmes) déguisé en costume traditionnel féminin breton.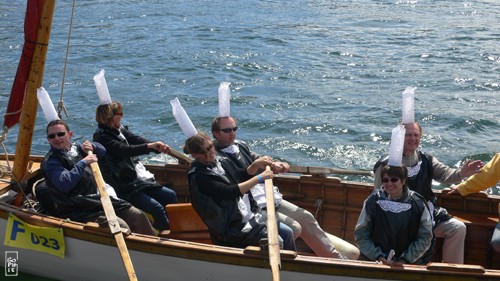 Below, two nice cutters and two more ships I can't name.
Ci-dessous, deux jolis cotres et deux autres bateaux dont je n'ai pas trouvé le nom.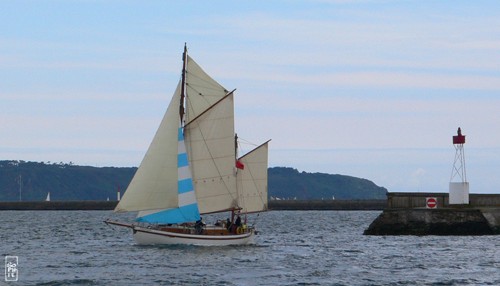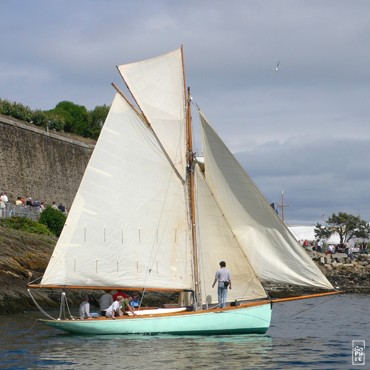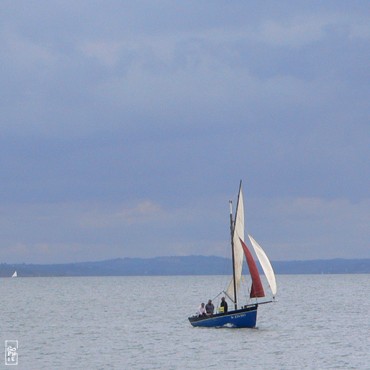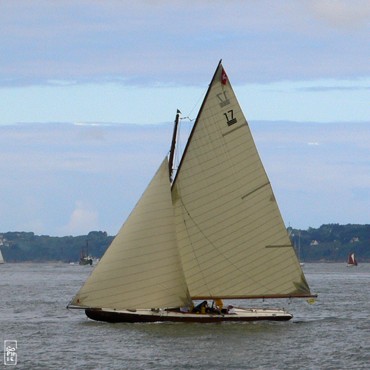 Above, I think, is Phoebus 2 from Geneva, a classic yacht.
Ci-dessus, je crois, Phoebus 2 de Genève, un yacht classique à corne.
Brest, Finistère, France—07/2008