Saint-Guénolé

& Ibis
Saint-Guénolé & Ibis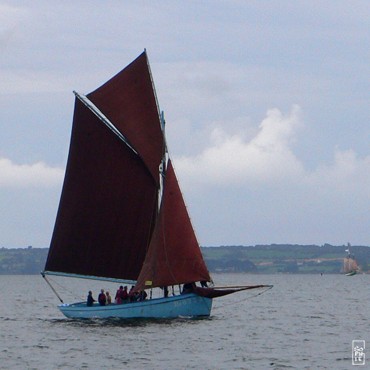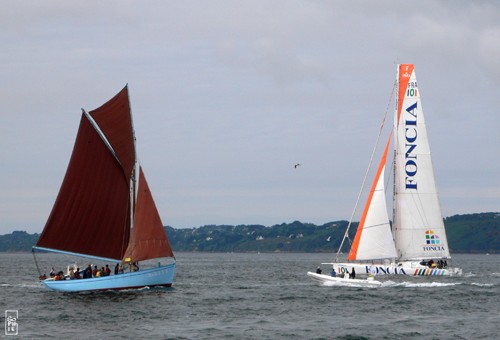 Saint-Guénolé is a cutter from Plougastel, crossing paths with the 60 feet IMOCA class Foncia racing monohull in the second photo.
Saint-Guénolé est un cotre de Plougastel, en train de croiser Foncia, le monocoque de classe 60 pieds IMOCA, dans la 2ème photo.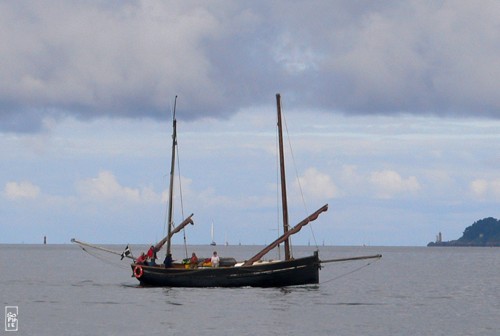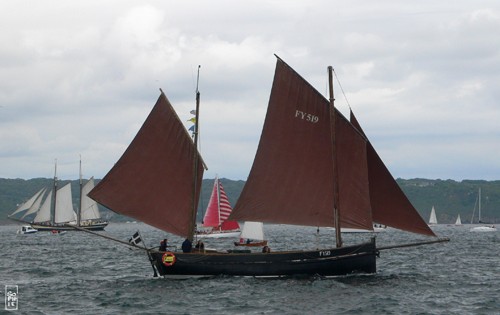 Ibis is an English longboat from Brixham, Devon.
Ibis est une chaloupe anglaise de Brixham dans le Devon.
Brest, Finistère, France—07/2008