Hendrika Bartelds

&

Lys noir
Hendrika Bartelds

& Lys noir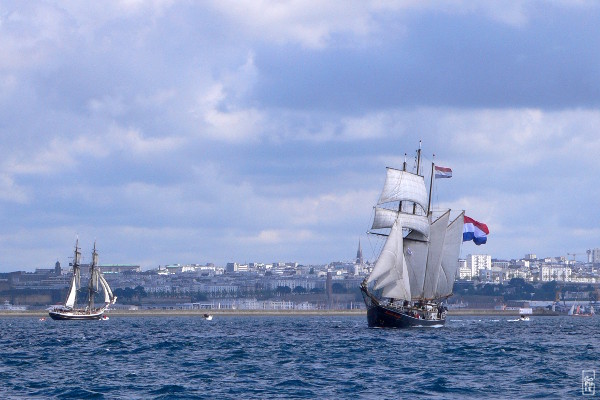 The first day we sail during the Brest 2012 event, we are aboard Marie-Fernand, the 1894 pilot cutter from Le Havre. We meet Hendrika Bartelds, a big and proud Dutch 3-masts schooner, with a huge ensign floating in the wind.
Le premier jour où nous naviguons pendant Brest 2012, nous sommes à bord de Marie-Fernand, le cotre pilote du Havre de 1894. Nous rencontrons Hendrika Bartelds, une grande et fière goélette à 3 mâts hollandaise, avec un grand pavillon flottant au vent.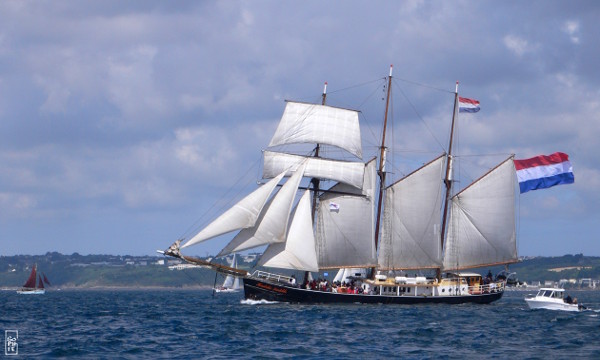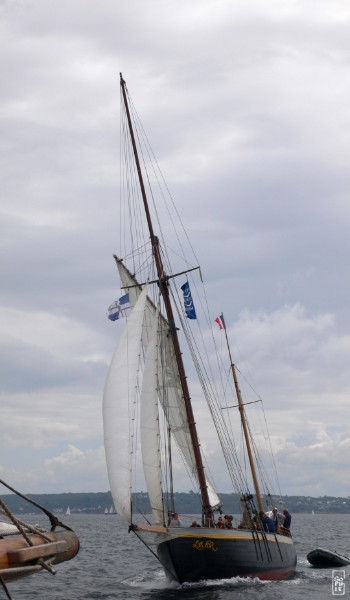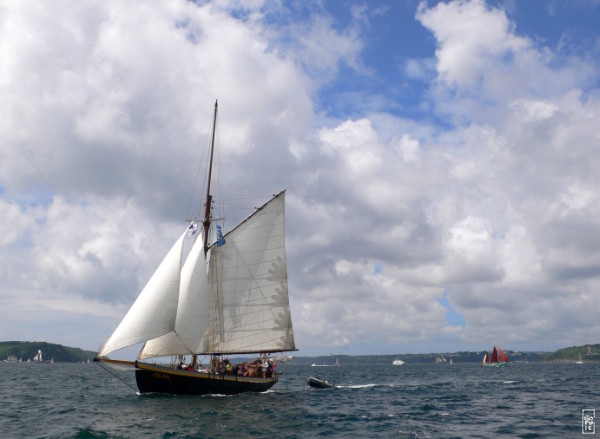 Then the yawl Lys noir from Granville gets close to us.
As we take our sandwiches out on deck to eat, seagulls become our best friends and hover above the boat.
Puis le yawl Lys noir de Granville s'approche de nous.
Quand nous sortons nos sandwiches pour manger sur le pont, les goélands argentés deviennent nos meilleurs amis et volent en stationnaire au-dessus du bateau.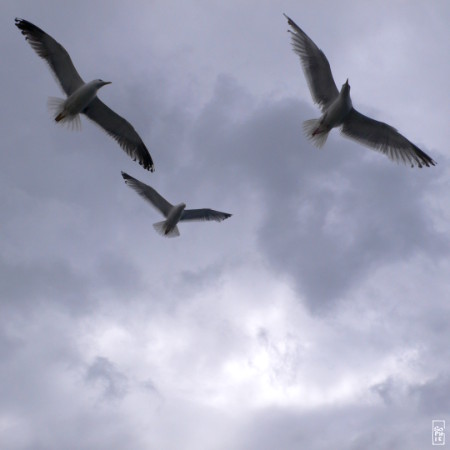 Marie-Fernand website – Hendrika Bartelds website – Lys noir website.
Site de Marie-Fernand ‐ Site de Hendrika Bartelds ‐ Site du Lys noir.
Brest, Finistère, France—07/2012