Fryderyk Chopin
Fryderyk Chopin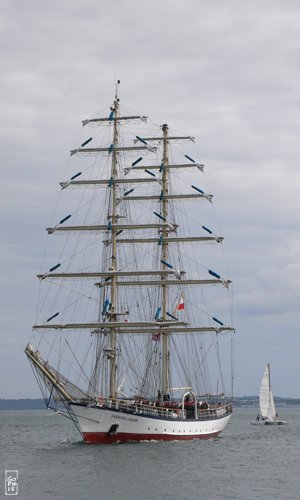 The Polish tall-ship Fryderyk Chopin entering Brest harbour. Her silhouette is a little weird with two square-rigged masts, she was built in 1991.
Le grand voilier Polonais Fryderyk Chopin entre dans le port de Brest. Sa silhouette est un peu étrange avec ses deux mâts carrés, elle a été construite en 1991.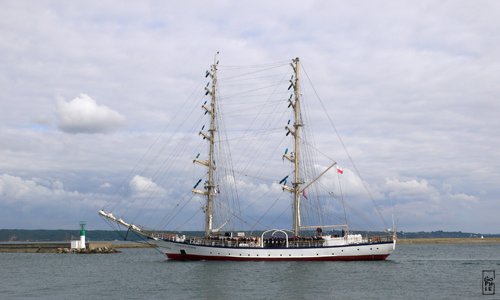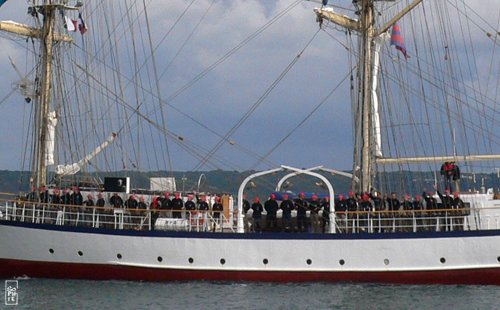 The crew stands to attention on deck. The ship was on a tour of various european ports to celebrate the bicentenary of Chopin's birth.
L'équipage salue sur le pont. Le bateau faisait une croisière entre plusieurs ports européens pour célébrer le bicentenaire de la naissance de Chopin.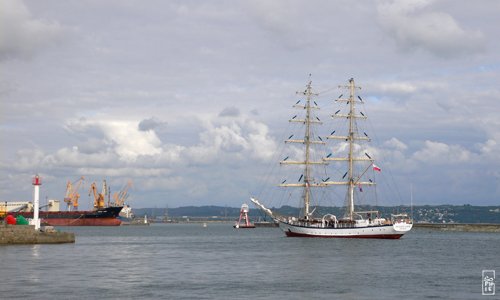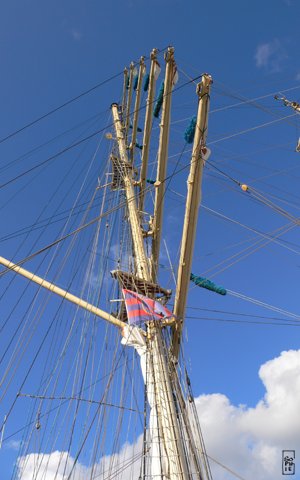 Unfortunately, she was struck by a gale in October 2010 and lost her two masts.
Malheureusement, elle a été prise dans un grain violent en octobre 2010 et a perdu ses deux mâts.
Brest, Finistère, France—08/2010