Pilot boat in the
Goulet
Bateau pilote dans le Goulet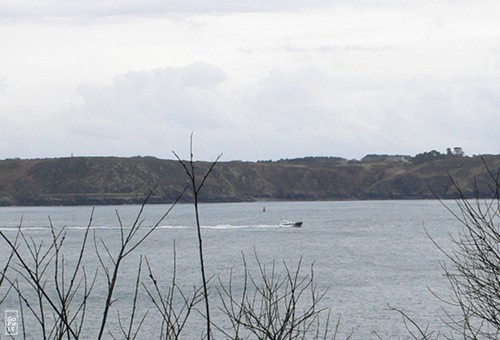 As we walk along the coastal trail, a pilot boat races out of the harbour. It delivers a pilot on board a freighter then races back.
Pendant que nous marchons le long du sentier côtier, un bateau pilote fonce en sortant du port. Il dépose un pilote à bord d'un cargo puis revient au même rythme.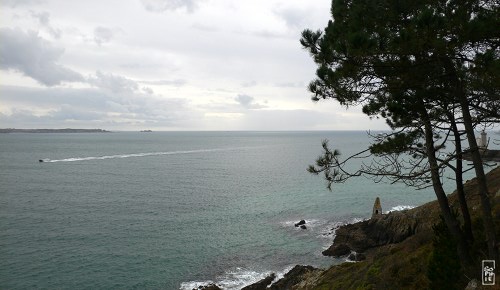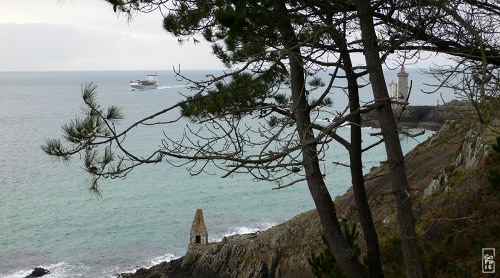 Quite a while later, the pilot's "client" appears close to the Petit Minou lighthouse. It overtakes us as we go back.
Un bon moment après, le « client » du pilote apparaît près du phare du Petit Minou. Il nous dépasse pendant que nous rentrons au point de départ.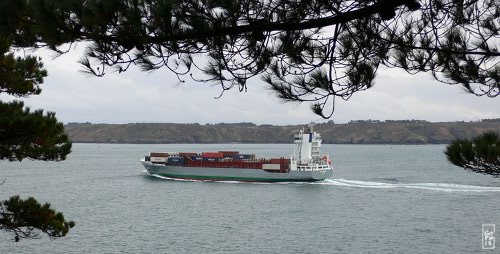 Brest, Finistère, France—02/2010