Centaurea jacea
Centaurée jacée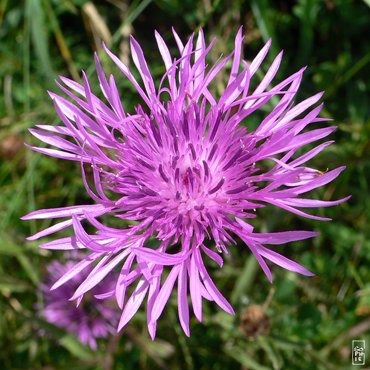 Centaurea jacea is common on cliffs and plateaus on the coast.
La centaurée jacée est commune sur les falaises et les plateaux de la côte.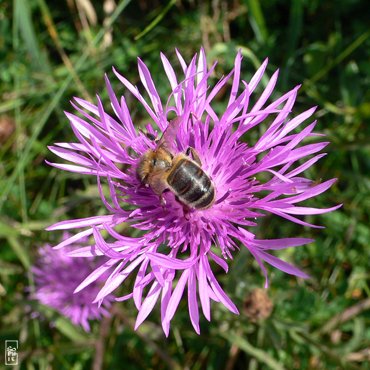 A bee harvests the pollen of this pink flower in bloom, and a bud starts unfolding.
Une abeille butine cette fleur rose épanouie, et un bouton commence à se déplier.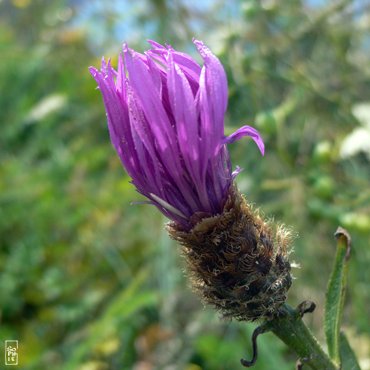 Roscanvel, Finistère, France—08/2007