Tree fern fronds
Frondes de fougère arborescente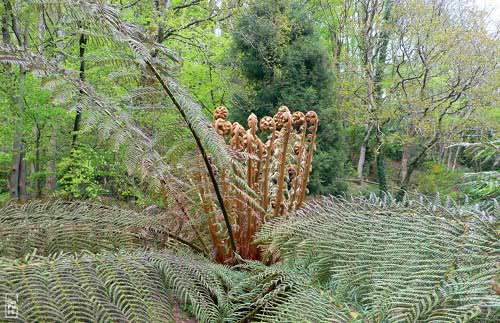 In the conservatoire botanique de Brest botanical garden, after being damaged by frost in winter, tree fern unroll their impressive fronds in spring.
Dans le parc du conservatoire botanique de Brest, après avoir été endommagées par le gel en hiver, les fougères arborescentes déroulent leurs impressionantes frondes au printemps.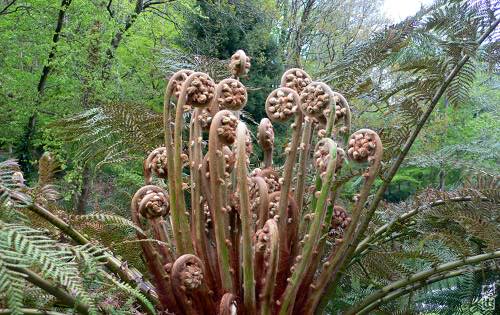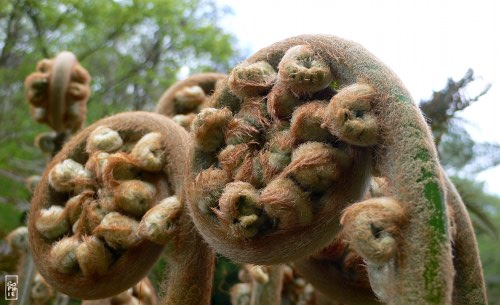 I like how each levels of the frond are separately rolled tight.
J'aime la façon dont chaque niveau de la fronde est enroulé séparément.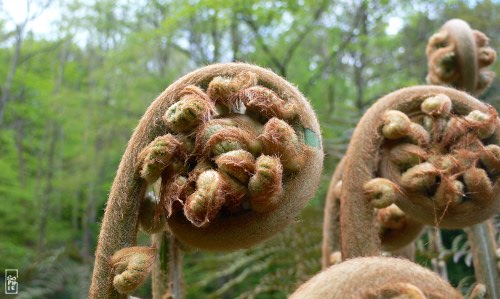 Brest, Finistère, France—05/2010