François Monique

comes back to

Brest
François Monique

rentre à Brest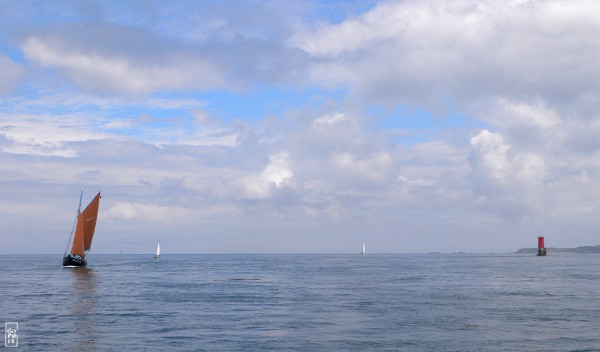 We get closer to Brest, passing the Grande Vinotière mark, and soon we see the opening of the Goulet leading to Brest harbour.
Nous nous rapprochons de Brest, passons près de la tourelle de la Grande Vinotière, et bientôt nous voyons l'entrée du Goulet de Brest.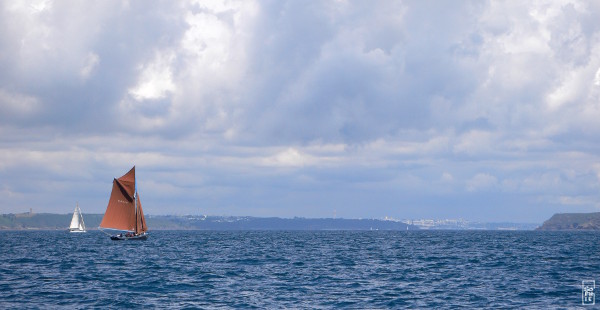 François Monique sails in front of the Tas de Pois rocks as we make our way to Camaret.
Nous faisons route vers Camaret et François Monique navigue devant les rochers des Tas de Pois.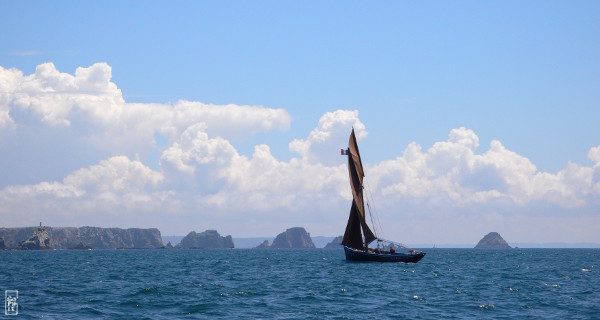 Marie-Fernand website – François Monique website.
Site de Marie-Fernand – Site de François Monique.
Iroise sea, Finistère, France—07/2012