Molène

shore
Côte de Molène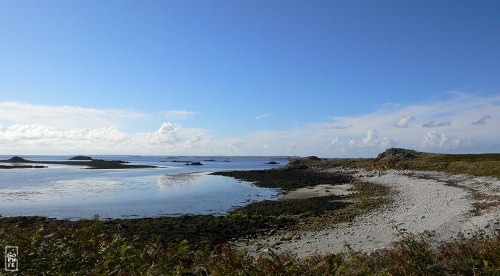 Molène is more than twice as big as Quéménès. Most of its beaches are also lined with smooth stones from the moraines.
Molène est plus que deux fois plus grande que Quéménès. La plupart de ses plages sont aussi recouvertes de galets de moraines.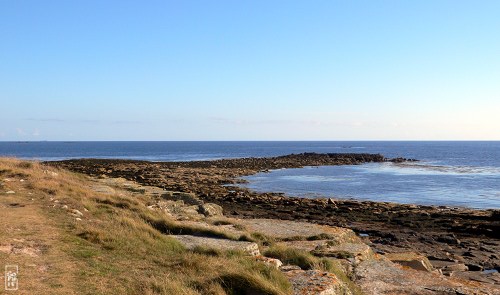 One head of the island has an interesting rock formation, called La Carrière (the quarry), it consists of horizontal slabs going down to the shore.
Une pointe de l'île a une formation rocheuse intéressante, La Carrière, avec des plaques de rochers horizontales qui descendent vers la côte.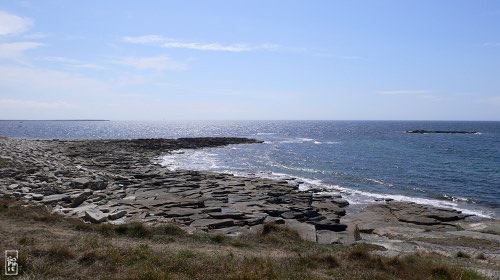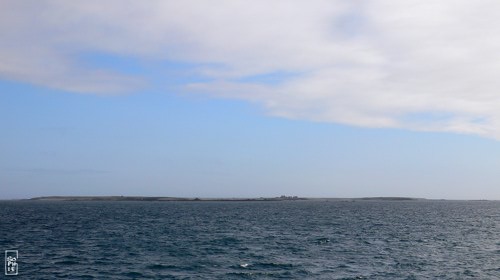 Quéménès lies to the southwest, one can make out the farm's buildings and the windmill.
Quéménès se situe au sud-est, on peut deviner les bâtiments de la ferme et l'éolienne.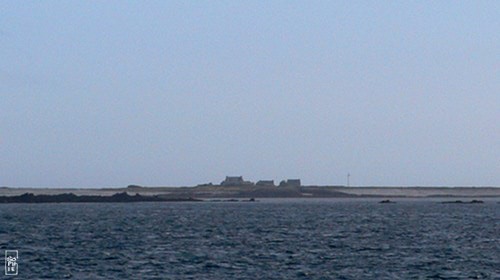 Mer d'Iroise, France—08/2010