Sunset
Coucher de soleil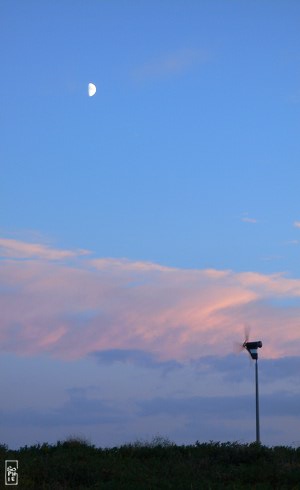 The small windmill that powers the farm (along with photovoltaic panels) works as the moon rises.
La petite éolienne qui alimente la ferme (avec aussi des panneaux photovoltaïques) tourne sous la lune qui se lève.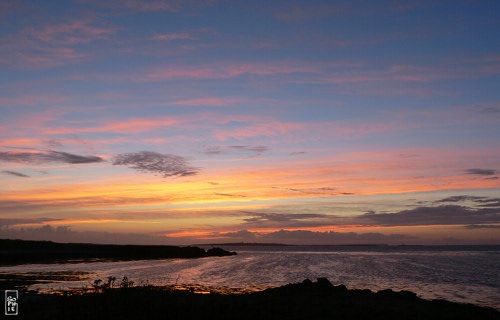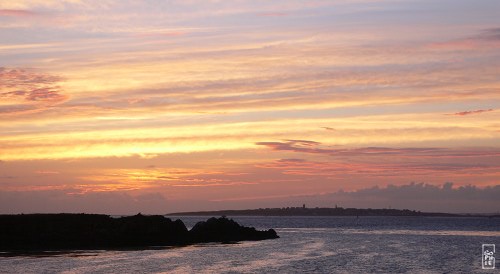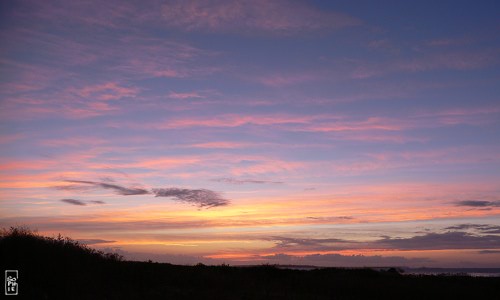 I was lucky to get stunning sunsets most of the evenings I spent on the island. As the night falls, the lights of numerous lighthouses are turned on. I could even see the beam of the Île Vierge lighthouse, about 37 kms away.
J'ai eu la chance de voir de superbes couchers de soleil presque tous les soirs que j'ai passés sur l'île. À la tombée de la nuit, de nombreux feux et phares s'allument. J'ai même pu voir le faisceau du phare de l'Île Vierge, à environ 37 kms de là.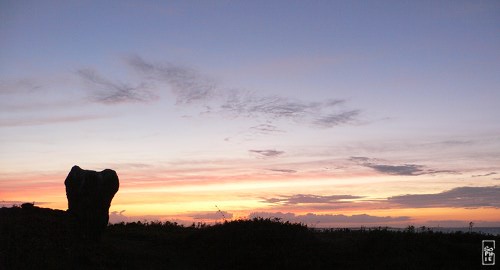 The silhouette of the elephant rock is outlined by the sunset sky.
La silhouette du rocher de l'éléphant se découpe sur le ciel couchant.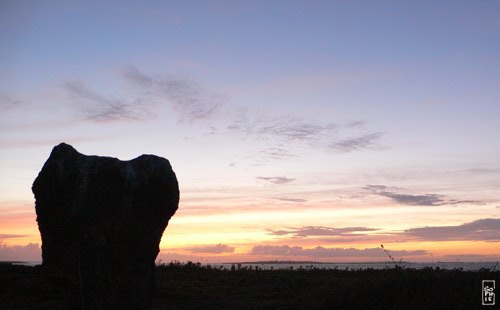 Île de Quéménès website
Site de l'Île de Quéménès
Mer d'Iroise, France—08/2010