Flowers and stones on the shore
Fleurs et galets sur la grève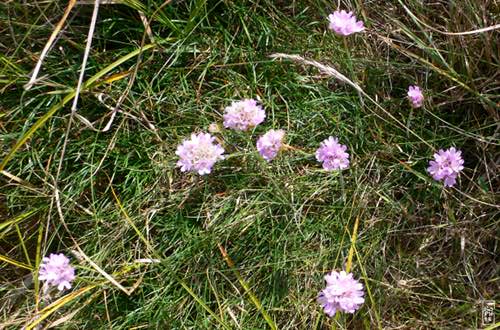 Sea thrift bloom above the pebbles beaches. In spring they cover the ground in a pink layer, in summer only a few are left.
Les arméries maritimes fleurissent au-dessus des plages de galets. Au printemps elles couvrent le sol d'un tapis rose, en été il n'en reste que quelques unes.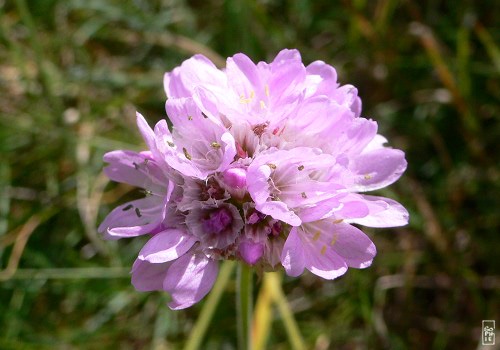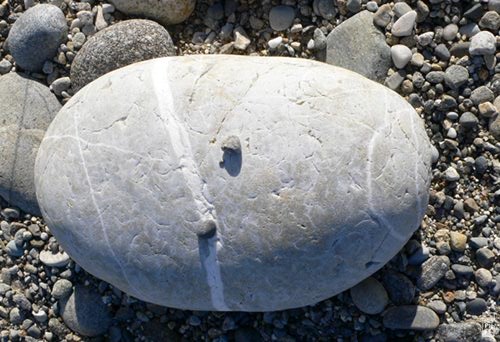 Big stones have been smoothed by the ice of glaciers.
De gros galets ont été arrondis par les glaciers.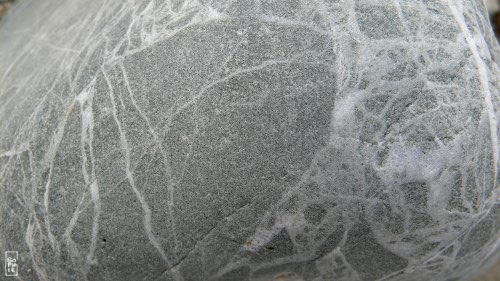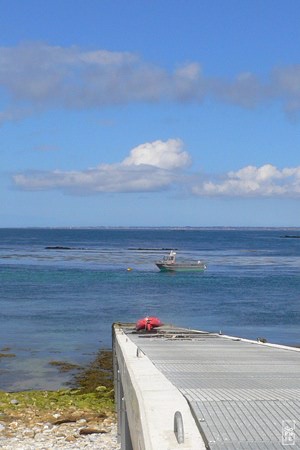 East of the island, a dock allows to get in and off the boat (called C'hrommig, after a rock in the area) which takes the guests to Molène.
À l'est de l'île, une cale permet d'embarquer sur le bateau (appelé C'hrommig, d'après un rocher tout proche) qui emmène les hôtes à Molène.
Île de Quéménès website
Site de l'Île de Quéménès
Mer d'Iroise, France—08/2010