Quéménès

landscapes
Paysages de Quéménès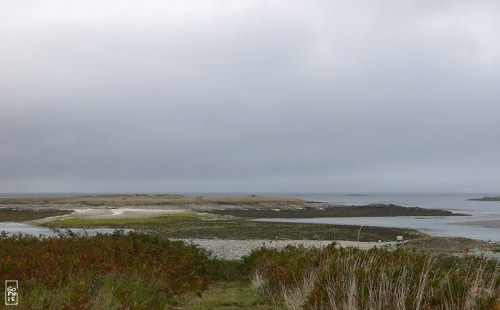 Next to Quéménès island is another island called Lédénes. It can be reached on foot at low tide, as is the case in the photo above: there's a brown patch of seaweed between the sand beach on Lédénes and the smooth stones levee on Quéménès.
À côté de Quéménès il y a une autre île appelée Lédénes. On peut y accéder à pied à marée basse, comme c'est le cas dans la photo ci-dessus : il y a un champ d'algues brunes entre la plage de sable sur Lédénes et le cordon de galets sur Quéménès.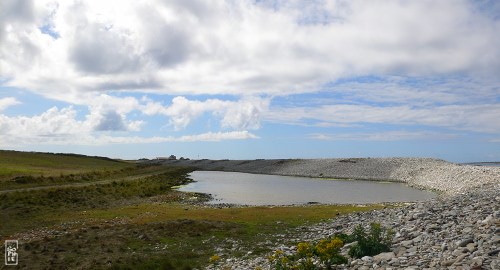 This smooth stones levee is a natural formation. All these stones are remnants of the moraines of ancient glaciers. The levee protects the low-lying island from waves, and is a haven for breeding sea birds from April to July.
Ce cordon de galets est une formation naturelle. Tous les galets sont les restes de moraines d'anciens glaciers. Le cordon protège l'île des vagues, est est un refuge pour les oiseaux en période de reproduction d'Avril à juillet.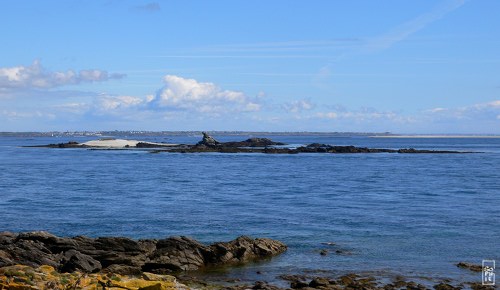 East of Quéménès lies Morgol island, with a distinctive pointy rock called C'hrommig, and the continent behind it on the horizon. Behind the island is Morgol pass (which will certainly interest Lord of the Rings fans), all this area is quite dangerous to navigate.
À l'est de Quéménès se trouve l'île Morgol, avec un rocher pointu bien distinctif appelé C'hrommig, et le continent en arrière-plan à l'horizon. Derrière l'île se trouve la passe de Morgol (qui intéressera certainement les fans du Seigneur des Anneaux), toute cette zone est assez dangereuse pour la navigation.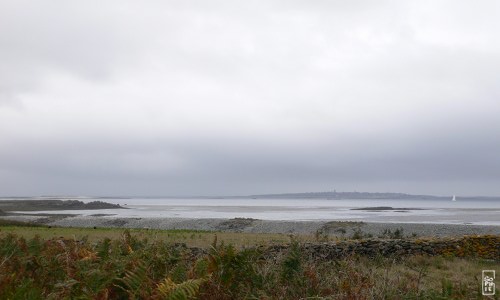 Molène island lies to the northwest of Quéménès. These photos are only 1 day apart, from a grey cloudy shroud to a glorious blue sky with white clouds.
L'île Molène se situe au nord-ouest de Quéménès. Ces photos ne sont séparées que par 1 jour, d'un voile nuageux gris à un superbe ciel bleu piqueté de nuages blancs.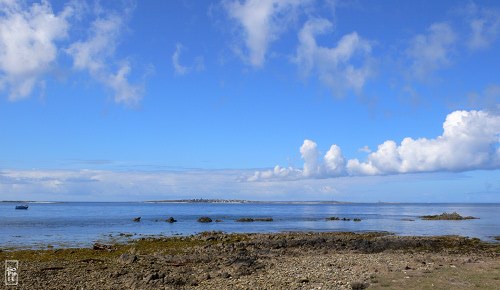 Île de Quéménès website
Site de l'Île de Quéménès
Mer d'Iroise, France—08/2010