Camaret
Camaret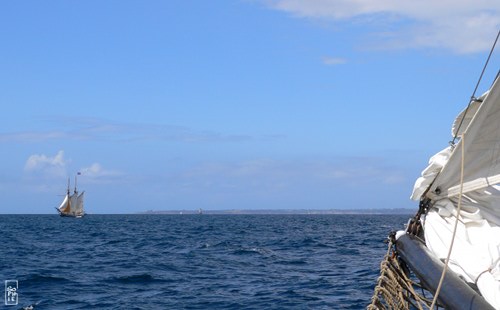 After leaving the Raz de Sein, we are one day ahead of the start of the Douarnenez event, so we decide to go up to Camaret to spend the night. As we go towards the Pointe Saint-Mathieu to avoid shallow rocks, a big schooner appears, on its way to Douarnenez. It is Étoile de France, another ship of the Étoile Croisière fleet from Saint-Malo.
Après être sortis du Raz de Sein, nous avons un jour d'avance sur le début des fêtes de Douarnenez, donc nous décidons de monter à Camaret pour passer la nuit. En allant vers la Pointe Saint-Mathieu pour éviter des rochers, une grande goélette apparaît, en route vers Douarnenez. C'est Étoile de France, encore un bateau de la flotte Étoile Croisière de Saint-Malo.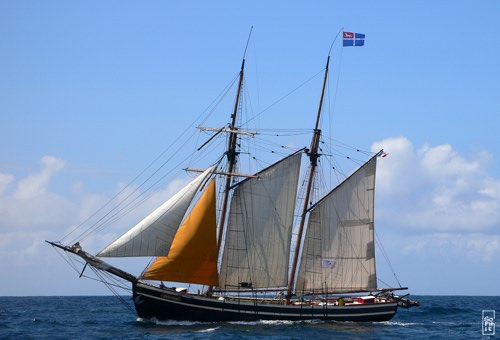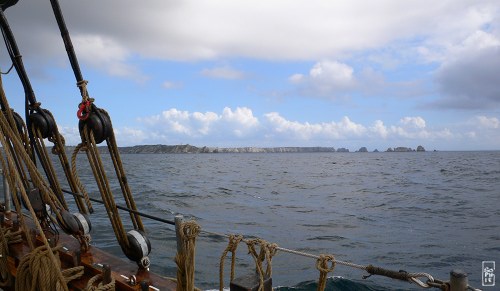 Then we turn towards Camaret and enjoy the outlook on the Toulinguet head and the Tas de Pois in the background. Gannets are fishing around the Toulinguet.
Puis nous virons vers Camaret et apprécions la vue de la pointe du Toulinguet et des Tas de Pois en arrière-plan. Des fous de Bassan pêchent près du Toulinguet.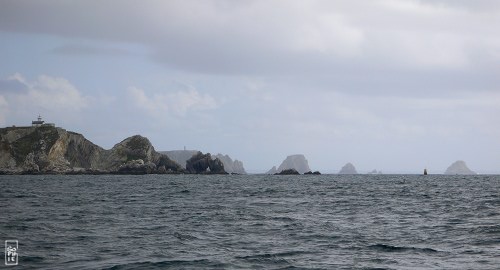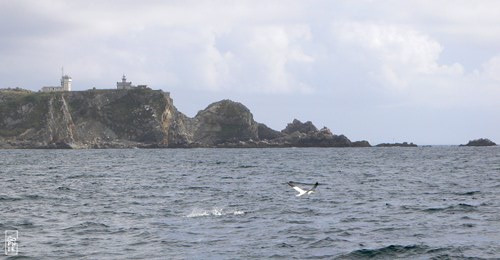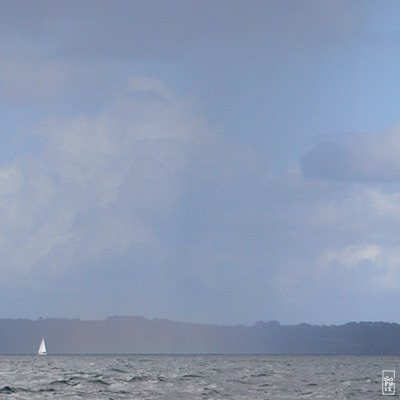 As we near Camaret and its cliffs, a squall pours next to a sailboat and the rain is iridescent.
En approchant de Camaret et de ses falaises, un grain arrose un bateau et la pluie est irisée.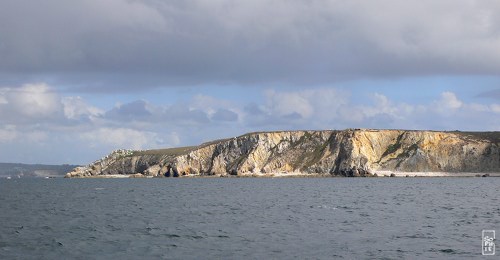 Lola of Skagen website
Site de Lola of Skagen
Bay of Biscay (Golfe de Gascogne), France—07/2010