Pod of common dolphins
Groupe de dauphins communs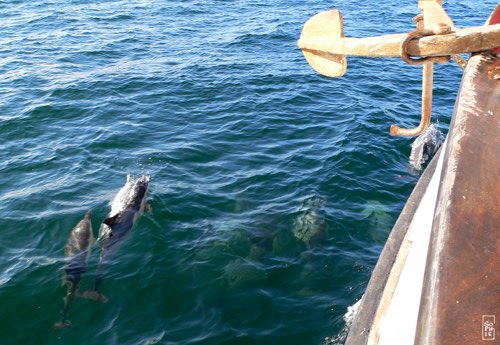 As we sail towards the Raz de Sein in splendid weather, a pod of common dolphins joins us. They start swimming along the boat, jumping a little out of the water. There are various sizes, big males about 2 m long, to females with young born in spring.
Alors que nous naviguons vers le Raz de Sein, un groupe de dauphins communs nous rejoint. Ils commencent à nager le long du bateau, en sautant un peu hors de l'eau. Ils sont de tailles variées de mâles d'à peu près 2 m de long aux femelles avec des jeunes nés au printemps.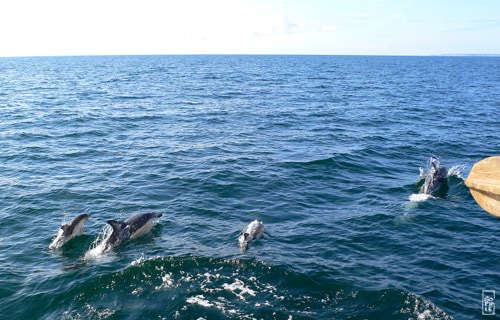 Desktop wallpaper—Fond d'écran :
320×480480×320640×960960×640640×1136240×320240×400480×854540×960800×480480×800720×12801024×1024 640×480800×6001024×7681152×8641280×9601280×10241600×12001024×6001280×7681280×8001366×7681440×9001680×10501920×10801920×12002560×14402560×1600 2048×7682560×10243200×1200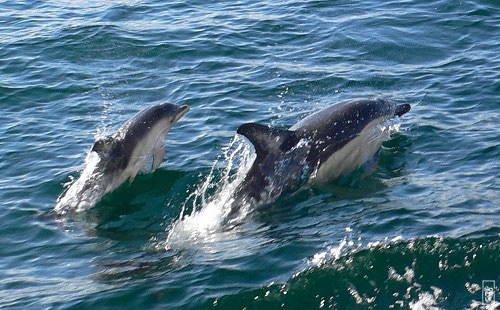 The young dolphins pop out of the water like corks when they get to the surface to breathe.
Les jeunes dauphins bondissent hors de l'eau comme des bouchons quand ils montent à la surface pour respirer.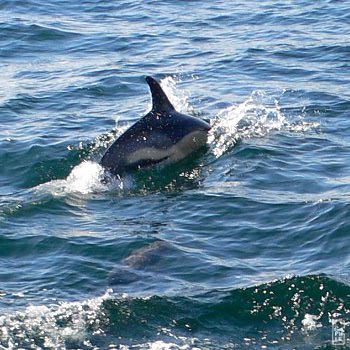 Lola of Skagen website
Site de Lola of Skagen
Bay of Biscay (Golfe de Gascogne), France—07/2011