Pod of common dolphins
Groupe de dauphins communs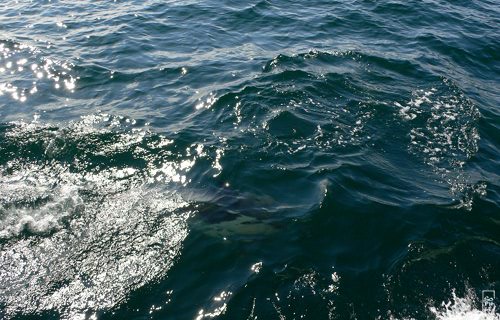 The dolphins are fast, and trying to get pictures often results in disturbed sea water with no dolphin in sight, or a glimpse of dolphin underwater.
Les dauphins sont rapides, et quand on essaie de faire des photos, on obtient souvent de l'eau de mer avec des remous, ou une vague forme de dauphin sous l'eau.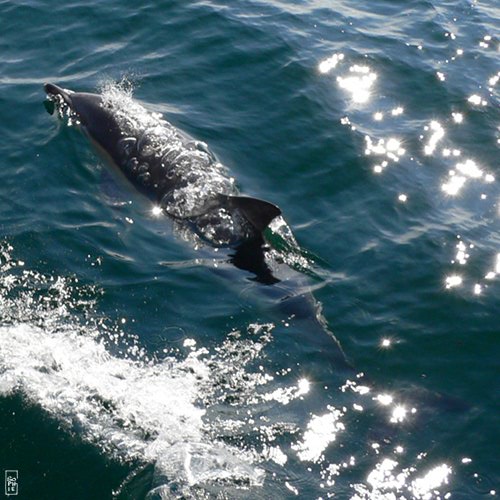 But from time to time, you get lucky. I love the trail of bubbles on the back of the dolphin above.
The two dolphins below seem to be heading away in glitter produced on the water by the setting sun.
Mais de temps en temps, on a de la chance. J'adore le chapelet de bulles sur le dos du dauphin ci-dessus.
Les deux dauphins ci-dessous on l'air de s'éloigner parmi les paillettes produites sur l'eau par le soleil couchant.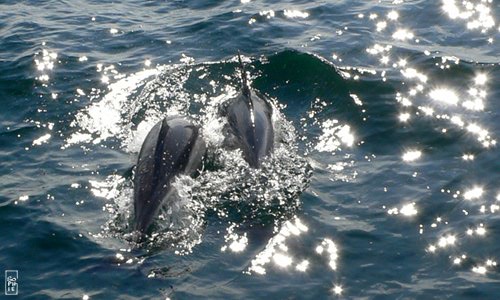 Lola of Skagen website
Site de Lola of Skagen
Bay of Biscay (Golfe de Gascogne), France—07/2011