Sein

island under clouds
Île de Sein sous les nuages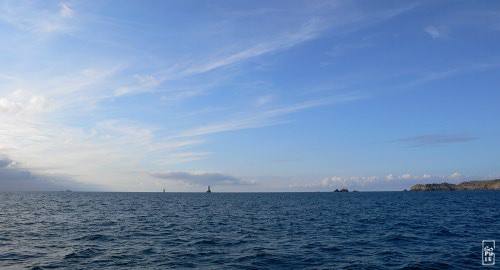 The dolphins leave us as we approach the Raz de Sein, with the Vieille lighthouse on the horizon. Clouds are massing themselves west of the lighthouse.
Les dauphins nous quittent alors que nous approchons du Raz de Sein, avec le phare de la Vieille sur l'horizon. Les nuages sont en train de s'amasser à l'ouest du phare.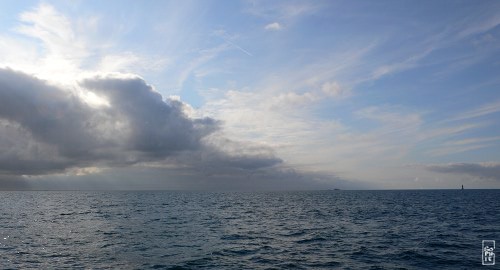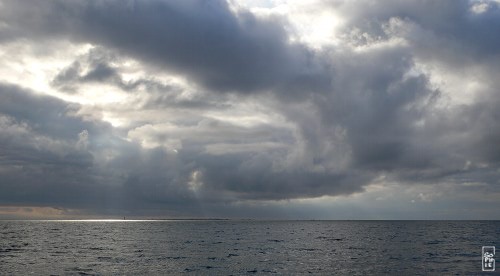 Desktop wallpaper—Fond d'écran :
320×480480×320640×960960×640640×1136240×320240×400480×854540×960800×480480×800720×12801024×10242048×2048640×480800×6001024×7681152×8641280×9601280×10241600×12001024×6001280×7681280×8001366×7681440×9001680×10501920×10801920×12002560×14402560×16002880×18002048×7682560×10243200×1200
We decide to get to the Sein island to moor for the night. As we approach, a very impressive whirl of clouds develops above the island, with sun rays piercing through to light the water up.
Nous décidons de nous arrêter à l'Île de Sein pour la nuit. Alors que nous approchons, un vortex de nuages très impressionnant se développe au-dessus de l'île, avec des rayons de soleil qui les percent pour illuminer l'eau.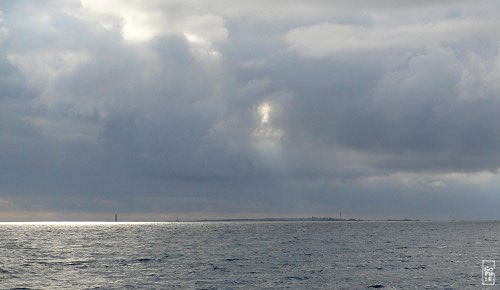 Lola of Skagen website
Site de Lola of Skagen
Bay of Biscay (Golfe de Gascogne), France—07/2011