Sailing in
Douarnenez

bay—5
Navigation en baie de Douarnenez—5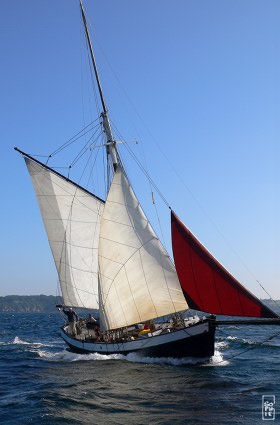 As we get back to Douarnenez, we meet Jeune Ariane, a cutter from Le Croisic, built in 1977 following the blueprints for pilot ships.
En rentrant vers Douarnenez nous croisons Jeune Ariane, un cotre du Croisic, construite en 1977 en s'inspirant des plans de bateaux pilotes.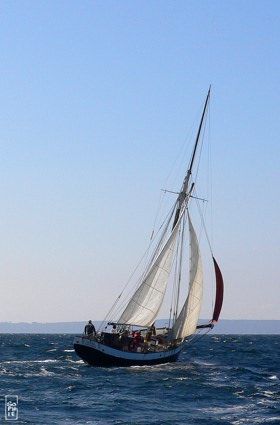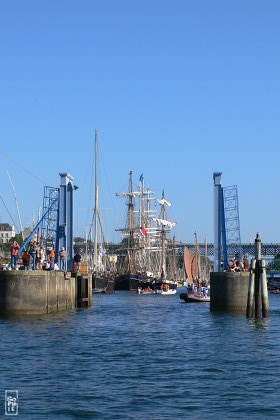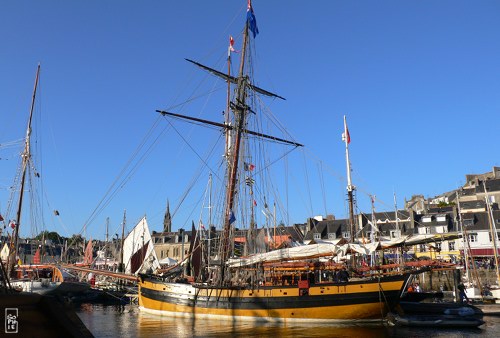 We get back to the Port-Rhu for the last time. Le Renard, the corsair cutter from Saint-Malo, is our neighbour for the night. We therefore know we'll be woken up at 5am (when the lock will open) with a blank cannon shot.
Nous rentrons au Port-Rhu pour la dernière fois. Le cotre corsaire Le Renard est notre voisin pour la nuit. Donc nous savons que nous serons réveillés à 5 heures du matin (quand l'écluse ouvrira) par un tir de canon à blanc.
Lola of Skagen website - Jeune Ariane website
Site de Lola of Skagen - Site de Jeune Ariane
Douarnenez, Finistère, France—07/2010