Pen Duick
III
Pen Duick
III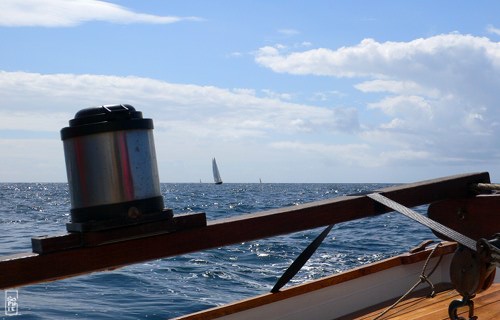 As we approach the Raz de Sein, a modern schooner appears behind our davits. Pen DuickIII, which also spent the night in Bénodet, is catching up with us.
Alors que nous approchons du Raz de Sein, une goélette moderne apparaît derrière nos bossoirs. Pen DuickIII, qui a également passé la nuit à Bénodet, est en train de nous rattraper.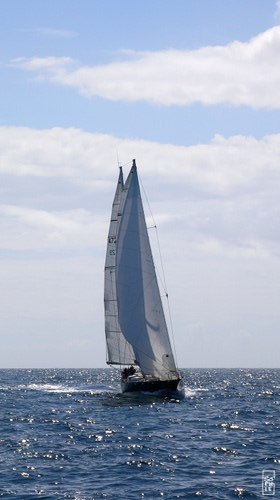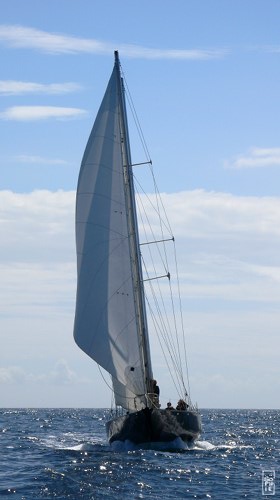 Built in 1967 by Éric Tabarly, this aluminium boat won almost every race that year and the next (Fastnet, Sydney–Hobart…).
Construit en 1967 par Éric Tabarly, ce bateau en aluminium a gagné presque toutes les courses cette année-là et les suivantes (Fastnet, Sydney–Hobart…).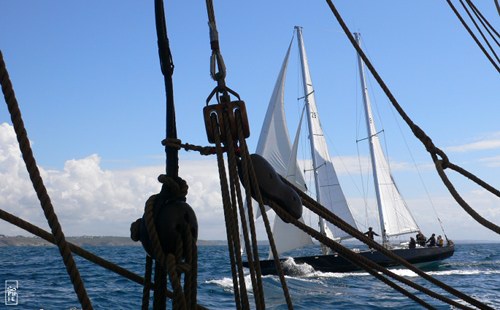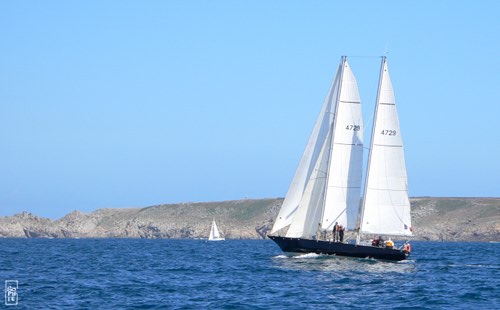 It's bow has an unusual clipper profile. While the ship is quite ugly when moored, its 2 equal masts looking like rugby poles, it's beautiful and very efficient when sailing. It sails past us fast as the Pointe du Raz gets into view.
Son étrave a un profil inhabituel en guibre, comme un clipper. Bien que ce bateau soit assez moche au port, ses 2 mâts égaux ressemblent à des poteaux de rugby, il est beau et très efficace quand il navigue. Il nous dépasse bien vite pendant que la Pointe du Raz apparaît.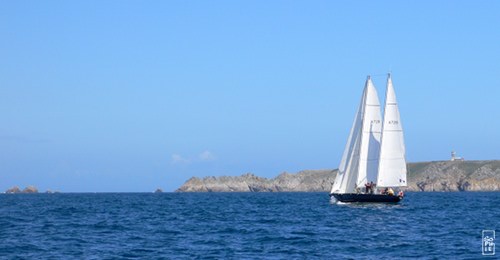 Lola of Skagen website
Site de Lola of Skagen
Bay of Biscay (Golfe de Gascogne), France—07/2010