On
Sein

island
Sur l'Île de Sein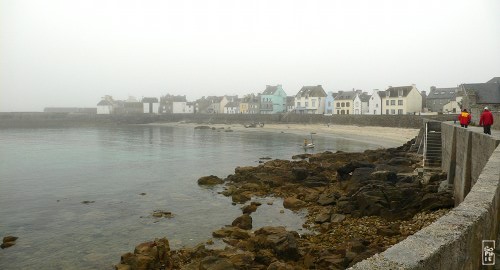 The nice colours of the houses in the harbour are washed out by the fog.
Les jolies couleurs des maisons du port sont délavées par le brouillard.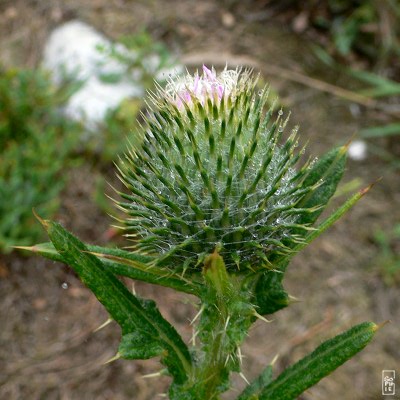 We walk around the island, the vegetation is covered in dew or raindrops, like this thistle bud. Lola is barely visible, moored in the fog (below on the left).
Nous marchons autour de l'île, la végétation est couverte de rosée ou de gouttes de pluie, comme ce bouton de chardon. Lola est à peine visible, mouillée dans le brouillard (ci-dessous à gauche).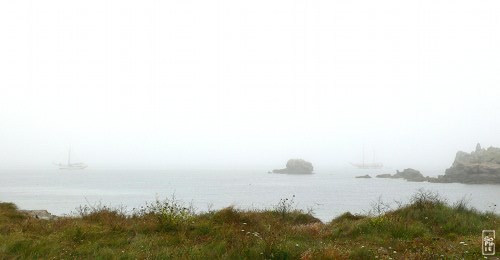 Lola of Skagen website
Site de Lola of Skagen
Île de Sein, Finistère, France—07/2011