Transporter bridge—1
Pont transbordeur—1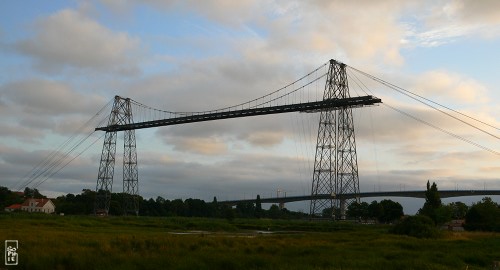 The Rochefort transporter bridge is the only one left in France, and is still in use for pedestrians and cyclists. Its arachnean steel structure sits 66.25 m above the flats of the Charente river and spans 175.5 m. It was built in 1900, designed by Ferdinand Arnodin and is now a listed building.
Le pont transbordeur de Rochefort est le dernier pont de ce type en France, et est encore en service pour les piétons et les cyclistes. Sa structure d'acier arachnéenne culmine à 66,25 m au-dessus des bords de la rivière Charente et fait 175,5 m de long. Construit en 1900, conçu par Ferdinand Arnodin, il est désormais classé monument historique.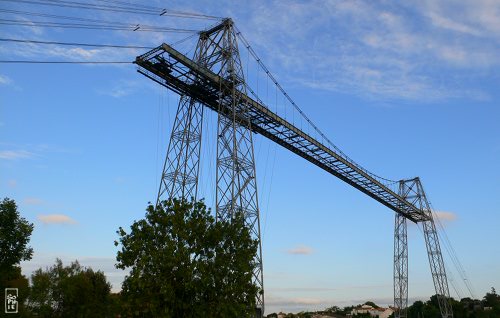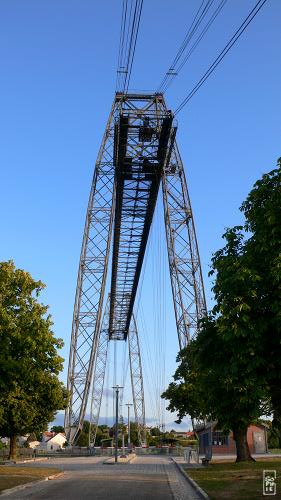 The pillars are elegantly tapered and rest on concrete blocks, while the whole structure is suspended by cables. I was lucky to visit the place close to sunset, the sunlight putting warm colours on the steel.
Les pilliers s'affinent élégamment vers le haut et le bas, et reposent sur des blocs de béton, la structure est suspendue par des câbles. J'ai eu la chance de passer par là au coucher du soleil, la lumière ajoutait des couleurs chaudes sur l'acier.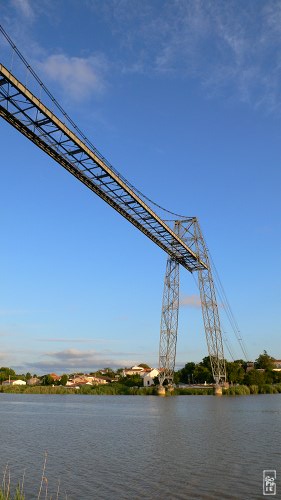 Rochefort, Charente-Maritime, France—06/2011